RPGamer's Picks: Itch.io Bundle for Ukraine
Itch.io is sponsoring a bundle to support children and doctors in Ukraine. The Bundle for Ukraine — which is available for a $10 minimum donation until the end today, March 17, 2022 — includes around a thousand items. There are several RPGs, visual novels, and adventure games in the collection along with Metroidvanias, tabletop RPGs, game assets, and experimental works. Here's a small selection of our favorites.
In addition, we've previously reviewed several of these titles on the site and in our coverage of the Itch.io Bundle for Racial Justice and Equality:
Full proceeds from the bundle will be split evenly between the International Medical Corps and Voices For Children.
---

RPGamer's Joe Hanley liked it. So did our very own Elmon Dean Todd. So do I. It also won our Biggest Surprise award and placed in our Most Overlooked, Best Battle System, Most Original, Best Music, and Best Story awards of 2018. That's some good stuff.
The bundle doesn't include the CrossCode: A New Home DLC, which is available for purchase separately. — Zach Welhouse
---

Although Curious Expedition's sequel is already out, the first game in the roguelike series is well worth exploring. The main draw here is maintaining the health and sanity of a team of explorers as they search for lost treasures and cities. The procedurally generated story ensures events change each run, while the map is varied and resets on each entrance. This is not an easy game, and the uneven RNG can cause runs to end even earlier than expected.
Treasure, gear, and even staying healthy are all luxuries on this voyage. Even giving explorers alcohol has its risks, as they may become belligerent alcoholics that take actions to undermine the expedition. This RNG shows its wicked hand in combat, where attacks are decided by dice roll: red for attacks, blue for defence, and green for special skills. These rolls tend to skew unlucky, so players may find themselves losing more often than not against local wildlife. When the game clicks though, combat becomes passable, the events enjoyable, and exploration inviting. — Ryan Costa
---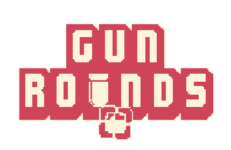 Sometimes starting with a simple mechanic and giving it a lot of variety just works. The basic premise of Gun Rounds is to shoot all the enemies while avoiding damage. After four levels of turn-based combat, a treasure chest room, and a shop, the player moves to a new biome and repeats. Biomes are based on things like farmlands, the coast, or a crypt, with increasingly challenging enemies that fit the motif. Shooting them is a point-and-click affair spiced up with special attacks and time-based defense.
This roguelite simplicity mixed with a variety of weapons and enemies make Gun Rounds an addictive roguelite. One of the player's two starting weapons is randomly selected, with up to two more abilities being unlocked through shops and treasure chests. Reloading is based off perfect blocks or hitting the reload button, which has the risk of making that round's attacks harder to defend. All-in-all, Gun Rounds is a varied game with a catchy soundtrack that's worth a try. It may just be a new short-term addiction. — Ryan Costa
---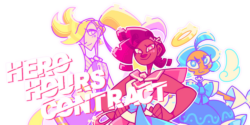 Hero Hours Contract is a short, sweet look into the lives of three magical girls who unionize to negotiate better terms from their familiars. Cute character design, bouncy chiptunes, and clever writing carry a barebones combat system. Since the enemies are all pathetic mooks, they have no way of hurting the heroines; however, quick and combo-efficient battles result in greater bargaining power. I'm looking forward to seeing more from this world and its characters, so I'll be following news of the sequel. — Zach Welhouse
---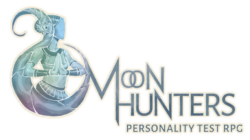 Moon Hunters is a co-op gem that was originally released in 2016. In this hack n' slash RPG, players work through unique areas and make choices that determine the fate of the protagonists. Choice-driven action RPGs are fairly uncommon, and that's what makes Moon Hunters such a intriguing experience. When the Moon doesn't rise in Mercuria, players only have five days to save the world. Many of the questions posed in this game are quite heavy and very emotional, with each choice determining what kind of legacy the character leaves. Moon Hunters is a stunning experience to share with a group of up to four friends and a worthy play in this great bundle. — Sam Wachter
---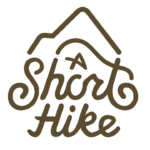 Given the state of the world, I think everyone needs moments to find their inner calm. A Short Hike can provide that sense of centering. This beautiful graphic adventure has players take on the role of a bird who hikes to the top of a mountain. Along the way there are little puzzles to solve, tons of areas to explore, and plenty of people to converse with. This beautiful game will have you feeling like you're going on a pleasant stroll through a beautiful national park. With stunning music and adorable graphics, A Short Hike is a sweet experience that will fill you with inner peace and perspective. — Sam Wachter
---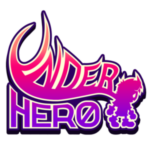 Underhero is full of charm. The quirky cast of characters is led by a spunky silent minion who seizes the narrative after crushing the presumed hero and his comrades with a chandelier. The wreckage contains a talking sword, who's destined to slay the minion's villainous boss, Mr. Stitches. Mr. Stitches kills the only other witness and tasks his remaining minion with returning the heroes' crests of power heroes to their monstrous guardians. Instead, the talking sword convinces the minion to take it up and become the new hero of legend.
Even early on there's plenty of well-written and witty dialogue to enjoy. The combat starts out promising, but could become tedious after awhile. Dodging or parrying enemy attacks earns the player extra stamina for making bonus attacks. However, after an hour into the game there's only one enemy type with two attacks, which quickly become repetitive. At this point the enemies can't dodge but do have a lot of health, making combat a feat of timing and endurance. Outside of combat, the player jumps around the map collecting coins and opening treasure chests as if in a 2D platformer. Humour, exploration, and an engaging soundtrack give Underhero a strong sense of character. — Ryan Costa

---
This is just scratching the surface of what's available. Please join the discussion in the comments about the staff's selections and anything you'd recommend we check out.