Atelier Sophie 2: The Alchemist of the Mysterious Dream Interview
A brand new Atelier title launches this year in the guise of Atelier Sophie 2: The Alchemist of the Mysterious Dream. Unusually for Atelier, the game sees one of its previous heroines returning as the protagonist, showing some of Sophie Neuenmuller's adventures between the events of the first two games in the Mysterious sub-series. RPGamer was given the opportunity to ask producer Junzo Hosoi some questions about the game and the ideas behind its creation.
---
Alex Fuller (RPGamer): Can you describe some of the new features in Atelier Sophie 2 and the goals behind them?

Junzo Hosoi (Producer, Gust / Koei Tecmo): We developed the game based on the core concept of being able to showcase the dream-like feel that the Mysterious series possesses, while also taking the parts of the Mysterious series that were at the time inconvenient or difficult and making them easier to play. In this game, we've added weather control, which adds to the dream-like feel of the Mysterious series, and Major Gathering Spots, which is a new option for players who have trouble with puzzle synthesis. In addition, we've added various functions to improve the usability of the game.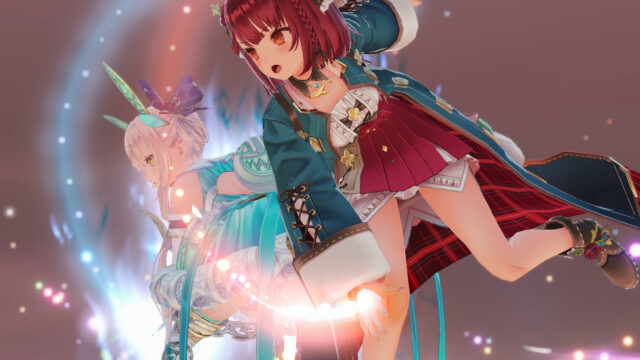 RPGamer: What made you decide to go back to Sophie's story for a sequel?

Hosoi: Well to begin with, I'm really happy that the Atelier series will celebrate its 25th anniversary this year. And I was thinking about what kind of game we should create to kick off this memorial year.

The Atelier series is a series that has always moved forward with our fans by our side, and so we decided to review reactions to the games on social media and also conducted a popularity poll online. Also the use of a returning protagonist after the release of Atelier Ryza: Ever Darkness & the Secret Hideout was very positively received, so we began considering a story about Sophie and Plachta.

In addition, Sophie was just getting her start as an alchemist in Atelier Sophie, became a teacher of alchemy in Atelier Firis, and grew to be an extraordinary alchemist in Atelier Lydie & Suelle. And obviously during all that growth Sophie and Plachta must have had many experiences, so we thought everyone would be surprised and enjoy seeing one of those experiences as a sequel and new game, and in the end we selected Sophie as the protagonist.
RPGamer: Are any of the system improvements introduced in later Atelier entries brought in for Atelier Sophie 2?

Hosoi: Yes, we referred to systems from past Atelier games that were positively received by players, and that definitely includes the system we developed in the Secret (Ryza) series, and incorporated these to develop the game system of Atelier Sophie 2.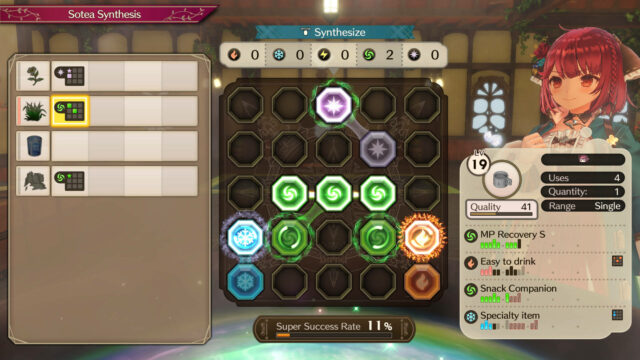 RPGamer: Is there a different dynamic between this version of Plachta and Sophie than in the original Atelier Sophie?

Hosoi: In Atelier Sophie 2, a younger looking Plachta appears, and since she is still inexperienced as an alchemist, Sophie becomes a rival-like presence to her. I hope everyone will look forward to seeing a different relationship between the two of them compared to what was shown in Atelier Sophie, and how they grow in this game.
RPGamer: Who is your favourite new character in Atelier Sophie 2?

Hosoi: In Atelier Sophie 2, Ramizel is my most favourite character. She is a leader in the town of Roytale, where there story takes place, and is like an older sister to Sophie and Plachta. There is also a secret about Ramizel that is revealed in the game, so enjoy the game thinking about what kind of relationship she has with Sophie and her friends.
RPGamer: Are there any differences in how you approach a sequel as opposed to a "new" Atelier title?

Hosoi: From a development standpoint, there isn't that big of a difference since with everything we do, we're in pursuit of making it interesting. But when it comes to a sequel, we really scrutinize over whether or not there's a match between what the fans feel and what we want to portray.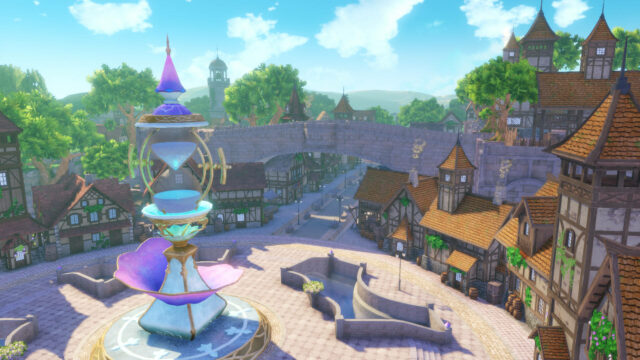 RPGamer: Are there any particular inspirations or ideas behind Erde Wiege?

Hosoi: From the very early stages of development, we decided that we wanted to set the game in "another world" that is different than what we've shown. The initial image of the world was the centre of the universe, and then we added a touch of the "painting worlds" that appeared in Atelier Lydie & Suelle: The Alchemists and the Mysterious Paintings, and then made adjustments using the theme of "dreams", which then became Erde Wiege.
RPGamer: How do you go about deciding what new elements or designs to use on Atelier's alchemy systems?

Hosoi: The puzzle synthesis used in the Mysterious series has been highly praised for its simple but deep elements, so I definitely thought that this balance must not be changed in the synthesis system in Atelier Sophie 2. The new link feature increases the replayability of the game and makes it easier to directly see how things connect to get a result, and the Restricted Panels have been added so players can decide to change the difficulty level of synthesis.

For the designs, the parts that were typically shown by only using colours in previous games have become elements, and incorporating icons to show things in an easy to understand manner are some of the things we did in our aim to create a system that anyone can easily enjoy and dive into.
---
RPGamer would like to extend our deepest thanks to Junzo Hosoi, Gust, and Koei Tecmo for answering our questions, as well as to Marc Bianchi and One PR Studio for setting up the interview. Atelier Sophie 2: The Alchemist of the Mysterious Dream is set to be released for PlayStation 4 and Nintendo Switch in Japan on February 24, 2022, and for PlayStation 4 and Nintendo Switch in North America and Europe as well as PC worldwide on February 25, 2022. Those looking to read more about Atelier Sophie 2 can check out Michael Baker's impression from the early portions of the game.