Backloggin' the Year 2020 Edition – Final Wrap-up
I'll be honest, much like everyone else I am relieved 2020 is over. The year saw my best gaming year to date, with a total of fifty-one games completed from the backlog, though it also saw me purchase thirty-six new titles as well. It was certainly an up-and-down year emotionally, from briefly losing my job to finally gaining homeownership. I feel like video games saved me this year, and I am sure it did for many others. From weekly Among Us sessions with friends, to tackling the 'log, I feel like I played through so many different and interesting games. I completed twenty-four RPGs total and twenty-seven non-RPGs, collected two platinum trophies, and contributed more content for RPGamer than previous years.
My goal for 2021 are simple: continue to work through the backlog. I plan to go through some longer RPGs, plus I have this crazy desire to go back to my PlayStation 2 and GameCube and beat some games on those consoles. My husband was super sweet and for the holidays got me wireless controllers for both systems. I even made a list in my bullet journal of ten titles I want to complete in 2021. It's not a full list of RPGs, but let's be real — I'm always going to have at least one RPG going at any time, and I'll be posting Twitter polls on what I should play next as I complete games. I always love seeing what the winner is and I loved using this feature to provide thoughts on the winning game selections.
Let's take a look at the last few RPGs I completed from October to December. I will not be discussing Yakuza: Like a Dragon or Ikenfell, as my reviews contain my thoughts on each.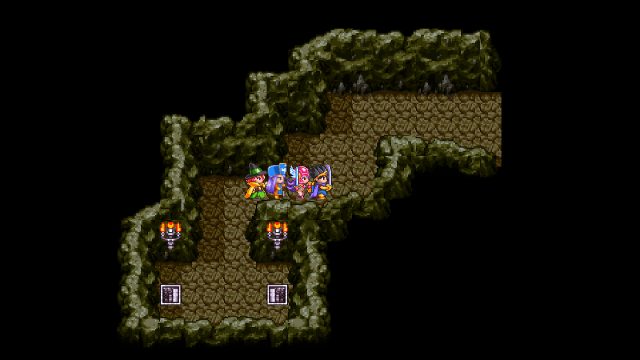 Dragon Quest III (Switch) – 2020 saw me play through the Erdrick trilogy and I have to say, it was a great history lesson. It is amazing to see how much change has occurred between the first three games. There were so many funny moments in Dragon Quest III, as some frustrating ones too. If I never have to do the room with the sliding tiles ever again, I'd be ever so happy. Order of favourites for this trilogy goes III-I-II, just because Dragon Quest II left me a bit on the crusty side. This leaves Dragon Quest VI, VII, VIII, Builders 1 and 2, and Monsters 1 and 2. I cannot wait to play more Dragon Quest this year!
Mercenaries Wings: The False Phoenix (Switch) – This game is fine? It's mostly fine. I was craving a game similar to Final Fantasy Tactics and a few of the RPGamer staff said how much they enjoyed the Mercenaries series. I grabbed this game on sale for about five bucks, and honestly I am glad I didn't pay any more for that. It is a decent enough tactical RPG, but it doesn't do anything unique nor was the story anything special. It is a good, mindless, bedtime game.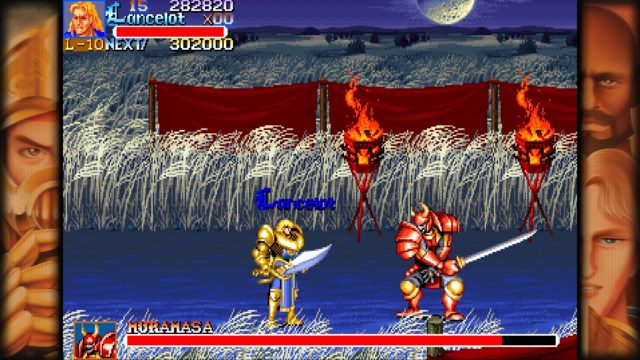 Knights of the Round & King of Dragons (PS4) – If you are unfamiliar with these two games, it is because they are beat 'em ups with RPG elements. Both games have characters gaining extra health when they level up, and King of Dragons in particular has equipment that levels with the player. These were a part of the Capcom Beat 'em Bundle, which I ripped through every single game in it during the month of December. While Knights of the Round is alright (though the samurai bit was… questionable), King of Dragons is still an amazing game, though the combo of Fighter and Wizard is very overpowered!
Thank you so much for the support of Backloggin' the Year in 2020. The RPGamer staff are planning on joining me in their own backloggin' adventures throughout 2021, so look forward to their journeys! I cannot wait to play some new backlog titles, have you guys vote on my picks, and share the journeys of others alongside my own throughout 2021.
---
Final Game Tally
Games Completed: 51
# of RPGs Completed: 24
# of Non-RPGs completed: 27