RPGamer's Most Anticipated 2020 Games

RPGamer has always had an eye on future releases and often spend some time psyching ourselves up for exciting releases ahead. Historically this has come as part of our year-end awards, before branching into its own features across the past few years. Like last year, we have given our writers free reign of selecting some games that they are looking forward to. While we attempt to pick games more likely to hit this year, it is almost certain that a number of these will not make it out in 2020. But we nevertheless felt they were worthwhile inclusions in the feature as games we are very much excited for when they do come out. While this is far from an exhaustive list of the games we are excited for, and there are many that did not make this feature that will be well worth looking into, 2020 has a strong year to follow, but signs are that it should do so with aplomb.
We hope you enjoy reading about our most anticipated games. Please let us know what games you are looking forward to in the coming year!
---
After loving Odin Sphere Leifthrasir and enjoying my time with Dragon's Crown Pro earlier this year, I'm looking forward to what George Kamitani and his team at Vanillaware are cooking up with their latest effort. What intrigues me about 13 Sentinels: Aegis Rim the most is how it looks like a departure from the studio's previous games in terms of storytelling and gameplay, taking place in a science fiction setting as opposed to the fantasy settings of Odin Sphere and Dragon's Crown. I've been mostly avoiding trailers and marketing streams as I want to go into it as fresh as possible, but I feel like I've seen just enough to look forward to it when it comes out sometime next year. — Ryan McCarthy

---
My 2020 excitement wouldn't be complete without a turn-based RPG, or a trio of them, to look forward to. The upcoming ports of the Atelier Dusk trilogy are at the top of my list. In 2019 I returned to the series after more than a decade away with the excellent Atelier Lulua, and I'm looking forward to enjoying multiple games in the series that I missed throughout the years. The Atelier series always seems to come with a plethora of DLC content and spending time with Ayesha, Escha, Logy, and the Shallies on my Switch with all the bells and whistles included seems like an excellent idea. Modern conveniences like the ability to run through areas more quickly and faster combat add to the lure of jumping into three games with one purchase. — Matt Masem

---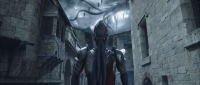 In the past few years we have seen the resurgence of the cRPG genre, such as the Divinity: Original Sin and Pillars of Eternity series. But 2020 will be the year which will bring back one of the classic names in the genre: Baldur's Gate. Baldur's Gate III is a sequel to a series from my childhood that will use the Dungeons and Dragons 5th Edition ruleset as its core mechanic. At the moment we do not have a lot of information on the game. We know it will be developed by Divinity: Original Sin's Larian Studios and has a 2020 release date. Will we fight the mind flayers within the walls of Baldur's Gate this new year? A man can dream. — Erik van Asselt
---
My goodness, was I excited when I first heard the announcement for Bravely Default II. The game itself isn't too surprising, as the official Bravely Default Twitter account has been hinting at a third game for over a year, though I was shocked that it was announced at the 2019 Game Awards, of all things. I'm so thrilled that Team Asano managed to get Revo back to compose the music. My heart swelled upon hearing what I assume is the new main theme for this game. I can recognize Revo's style almost instantly these days. Bravely Default II will feature a new world with a new story and a new team of Heroes of Light, which has me excited. Even though Bravely Second had a few loose ends, I think it ended rather well, so it doesn't need a direct follow-up. Besides, I can imagine so many ways this world could have some connection to Luxendarc and have at least a few of the previous characters show up for cameos. Until then, I'll gush over the trailer and keep looking out for more info. — Cassandra Ramos

---
Maybe it's due to the original game becoming impossible to find without paying an exorbitant amount of money, but hearing about a new entry in the Brigandine series has really caught my attention. Mixing fantasy settings with tactical gameplay is a winning formula in my eyes, and it looks like Happinet and Matrix Software are putting a lot of effort into making this an experience RPGamers will not want to miss out on. With six protagonists to choose from, Brigandine: The Legend of Runersia appears to offer multiple stories and tons of replayability. I know that this time I will not let this entry slip through my grasp. — Ryan Radcliff

---
This one is obvious but needs to be acknowledged. Coming off of the excellent The Witcher 3: Wild Hunt, CD Projekt RED is tackling a new setting in what looks to be its most open game yet. The setting is a vibrant, futuristic cityscape that looks ripped right out of Gibson or Scott, living up to its tabletop namesake in scope, atmosphere, and freedom. Cyberpunk 2077 appears to be the company's most ambitious title, changing the static Geralt of Rivia for a far more customizable created protagonist, opening up numerous ways to take on each mission, giving the game an immersive sim feel in its minutiae while offering the grandeur of a large, dense open world. It's going to be hard to ignore this game when it hits in April. — Zack Webster

---
After it fell off my radar for many years, I'm delighted to see Digimon going strong again. I loved watching Digimon as a kid, though availability issues meant I stopped following it after and never really got into any of the games that came out for it. However, the series grabbed me again thanks to Digimon Story Cyber Sleuth, which was a great way to bring a slightly more mature feel to it. Digimon Survive looks like it's going to take that mature ball and run with it even further, while also trying out a tactical combat system. I'm excited to see where it takes it. — Alex Fuller

---
Though an RPG setting sounds a little odd for the Dragon Ball universe, there have been several Dragon Ball RPGs throughout the decades, even if most of them have turned out mediocre. Dragon Ball Z: Kakarot looks epic, however, in both presentation and content. Being a fan of the series since the '90s, I'm really looking forward to exploring the world and engaging the side quests and new story segments that reveal more Dragon Ball lore. I'm also wondering if this game will be a good game for only Dragon Ball fans, or a great game to RPGamers in general, because games based on series have generally appealed only to fans and no further.  — Elmon Dean Todd

---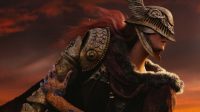 FromSoftware took a much deserved break from RPGs with this year's Sekiro, an interesting departure with a lot that works and some that doesn't. But it plans to return once again to the RPG arena with its first self-described "open world game" in Elden Ring. For starters, the promise of diving into the lore of the new world, where FromSoftware does its best work, is exciting enough, but the opportunity to see its quality level design applied to an open world, especially in the wake of the well-crafted worlds of games like Breath of the Wild and Death Stranding, should be enough to sell anyone interested on the game. George R.R. Martin's involvement isn't much of a selling point for me, nor do I think he's as involved as Bandai Namco would like us to believe, but a new FromSoftware RPG is still a day one buy for me. — Zack Webster

---
The Fairy Tail anime had some excellent moments, a likeable cast of misfits that have a variety of powers, and good artwork from Hiro Mashima, so it was only fitting that a RPG was created to encapsulate the series. Gust seems like a perfect partner to turn this franchise into an enjoyable gaming experience. It will be interesting to see how each playable character differs from the next, and how close to the source material each guild member's personality will be handled. It's not that often that five characters are used in a turn-based battle system, so fights should be filled with multiple customizable choices for players to fiddle with. I am all fired up for this game which arrives early next year. — Ryan Radcliff

---
A game that hardly needs an introduction, a remake of Square Enix's Final Fantasy VII had been rumored for a long time. Even before a remake was finally announced in 2015, fans had been asking for this one for years on end. I won't say all the news that has come out since its announcement has made me happy — the action-oriented combat system is a big change from the original, and only receiving a first chapter before being relegated to further wait time certainly puts a bit of a damper on things. But a lot of my fears regarding gameplay and combat execution were put to rest when I got to try the game at this year's E3, bringing the game right back up onto my list of 2020 titles to look forward to. I'll just have to deal with the episodic nature of it, but — who am I kidding? — I've replayed the Midgar chapter of the game many times over the years already, since it's my favorite anyway. — Pascal Tekaia

---
Who doesn't love a game with a sassy and on-point title? Love Conquers All Games is coming back in 2020 with Get in the Car, Loser!, a game we've heard little about since it was announced back in 2018. I am so excited to see more queer representation in gaming, and while Christine Love's games have handled this element in prior games, I am super confident that this lesbian road trip is going to give me many feelings, lots of laughs, and just be utterly ridiculous from start to finish. While Final Fantasy XV may be the ultimate road trip game, I feel like the girls of Get in the Car, Loser! will equally offer some interesting story beats. Who doesn't want to play a game with crazy cultists trying to rise a Machine Devil to stop the lesbians from making out?
Get in the Car, Loser! hopefully will release in 2020, and when it does, my bisexual heart will sing. If it doesn't make it out this year, I will once again sit in a corner of sadness and sulk because that is how much I want this game. — Sam Wachter

---
Glitched will have so many good birds. It will also showcase several of my favorite RPG elements: deck-building, meaningful character decisions, incentives to explore, and the dawning awareness of the performative nature of reality. Eschewing the good-evil binary of many stories that offer moral choices, Glitched has six color-coded essences that define the protagonist's actions, impact dialogue options, and influence his combat deck. Wrapping the whole package in an aesthetically pleasing 2D-pixel RPG makes it feel more like a Christmas present than a release that's likely to come out in the middle of the year. En House Studios has been teasing some ambitious character interaction and plot details, so I'm looking forward to when the rubber hits the road. It's time to stick a little hat on a donut man and talk my way out of deadly combat. — Zach Welhouse

---
For true doom-murderheads of my generation, 2020 is officially The Future. Even as encroaching micro-transactions and corporate synergy make dystopic cyborgs of us all, it's heartwarming to see communities forming around emotionally charged 2D pixel-art RPGs. Ikenfell, which takes place in a magic school for young wizards and witches, looks like it will be one such game. Vancouver-based Chevy Ray Johnson is the designer, programmer, writer, and artist for this indie team, with music provided by Steven Universe's Aivi and Surasshu. The character portraits, demo tracks, and monster design all suggest an experience that simultaneously feels personal and polished.
Also: I'm a sucker for grid-based tactical combat, so that's a plus. — Zach Welhouse

---
I have been quite interested in Langrisser, a tactical role-playing game series that barely left Japan, for some time now. It has a certain mystery surrounding it. The first part in the Langrisser series actually saw a release outside of Japan under the name Warsong, but only for the United States. A second part, called Langrisser II, appeared in 1994 for the Mega Drive in Japan. Fan translations aside, this second part does not have an official English version. Some claim that they are better than the Fire Emblem games, both being tactical RPG series that make for an easy comparison. In 2020 I would like to figure that out for myself as the Langrisser I & II remake collection heads west. Is this really such a great series or is it a relic from the past? We only have to wait a few months to find out. — Erik van Asselt

---
The biggest and most surprising announcement for me in 2019 was that Moon: Remix RPG Adventure was being released in English on the Nintendo Switch. I remember being very vocal about wanting to know more about Moon years ago, when Michael Baker would often ask me what he should play and review from his import collection. It's a love-letter to 16-bit RPGs and a game known for playing with the genre in unique ways that were unheard of at the time of its original release in 1997. The game also runs in realtime, it asks the protagonist to find and grant people's wishes, and there's just something about Moon that makes you want to uncover the game's secret. I absolutely cannot wait to purchase Moon and see what all the fuss is about. — Sam Wachter

---
An enhanced version of RPGamer's Game of the Year for 2017 is always going to excite fans. The challenge will be ensuring there is enough in Persona 5 Royal to justify replaying what is already a 100-hour experience. However, Atlus has proven it is able to do that before with both Persona 3 Portable and Persona 4 Golden. The company has shown there will be plenty of new content with new playable character Kasumi, the third semester of the school year to experience, and numerous other bits and bobs scattered across the game's length. There have been times when a replay of Persona 5 has sounded tempting, so the end of March seems like a good time to pencil in one with plenty of fresh content to enjoy. — Alex Fuller

---
It technically hasn't been announced for the west yet, but another series I've spent considerable time with is releasing its first musou title in 2020 with Persona 5 Scramble: The Phantom Strikers. Beating Persona 5 was my gaming goal of 2019, but while I began the game, I've been unable to complete it. Musou titles are relaxing and rewarding guilty pleasures of mine and playing one with familiar characters and swarms of familiar enemies is ideal. I've not spent a great deal of time with Persona 5′s cast in their main game, but we've danced together in star light and seen quite a few movies together in labyrinths. Taking down an army of Jack Frosts seems like a great way to blow off steam at the end of a stressful day, and if I can get a fraction of the enjoyment out of P5S that 200+ hours of Dragon Quest Heroes games gave me, it'll be time well spent with Joker and the Phantom Thieves. — Matt Masem

---
It seems like a fairy tale, and honestly, I'm hesitant to write this up as my anticipated game of 2020 when, as history has shown, we've been teased about this game coming out in the States for a long time. As an avid fan of PSO when it first came out, I was thrilled to hear about a sequel being made and launched in Japan. Now, seven-and-a-half years and six episodes later, I wait with bated breath to find out if Microsoft and Sega will make good on the promise to bring Phantasy Star Online 2 over.
It goes without saying that the E3 trailer has me hyped again for what could be. I have done everything most dedicated fans have done; from patching the Japanese game into English, to jumping on the SEA servers when they were available for everyone to register and play on, but it still never felt right. I still didn't belong. PSO2 has seen editions launch on the PlayStation 4, PlayStation Vita, and Nintendo Switch in Japan, and yet we still have nothing to show for it here. But this time is going to be different. I feel it in my gamer bones. I am ready to explore the worlds as my Dewman Gunner, ninja flipping and "pew-pew"ing all of the critters across the various planets. I know some people are waiting to play to see if they bring over all of the content that Japan has received, but not I. No, I will be one of the first to pre-register, log in, and explore until my heart is all PSO2′d out. — Peter Thomas

---
The Sakura Wars series has a storied history comprising a multitude of multimedia projects in Japan, but in the west, we've been limited to one singular release a decade ago… until now. Project Sakura Wars is set to revive this long-dormant series. While the combat is transitioning from TRPG to an action-based system, the visual novel elements and LIPS system for interacting with the cast are back and they look better than ever. The combat didn't manage to win me over in the abbreviated taste the Japanese demo provided, but interacting with the cast — even in a language I couldn't understand — was a blast. I can't wait for this mix of steam-powered mecha and musical theatre to hit the PlayStation 4 this spring. — Joshua Carpenter

---
Over the course of the past two decades approximately 85% of the games I've rolled credits on are turn-based RPGs. They're my jam, my go-to, my favorite by far. However, with 2020 on the horizon, there are a pair of action RPGs that I'm excited to dig into on Switch. Rune Factory has been a top three favorite series for me since 2007. For the past six years I thought the 108 hours I spent on the original 3DS version would be the end of my adventure, but with the recent announcements of the remake of Rune Factory 4 and a Rune Factory 5 in the distant future, I'm beside myself with excitement. Crops to cultivate, cuties to court, and creatures to clobber, I just can't wait to revisit Selphia. Combining relatively simple action combat with simple farming mixed together with deep skill and crafting systems, the series hits all the right notes for me, and I've been waiting far too long to dive back in. — Matt Masem

---
After solid, but not spectacular, entries in the last couple of console generations, the Tales series got a bit of fresh air with Tales of Berseria seeming to bring it back to near the top of its game and Yusuke Tomizawa taking over as head producer of the "mothership" titles. The latest entry in the series, Tales of Arise, was revealed at E3 and has shades of both the new and familiar. The visuals from the trailers released so far look fantastic, while the game looks like it will be returning to the two worlds theme that has been used successfully by the series many times before. Time will tell whether it rises to the top, but there's plenty for Tales fans to be excited about. — Alex Fuller

---
Tokyo Mirage Sessions #FE, the love child of the Shin Megami Tensei and Fire Emblem series, was something that so many people got excited for, and why not? The two storied brands have been around for decades and have built up sizable fan bases, so a crossover was a surprising and tantalizing thing that nobody really expected. It really seemed on the outside to be more Persona than SMT proper and it didn't really look like what someone would expect given one of the sources was a strategy RPG. But, you know, it looks so interesting, doesn't it? Give me this mutant. I need it.
After releasing on Wii U, Nintendo's dud of a system, I really thought I would never be able to get into it. But it's coming to the much better, and more popular, Nintendo Switch so I hope all those who wee begging for the port make sure to pick it up. — Robert Sinclair

---
Although I've always been intrigued by the Mana series, I admittedly haven't played very many of the games. Even so, I'm very interested in playing Trials of Mana, the remake coming out for Nintendo Switch, PlayStation 4, and PC. The English release of Seiken Densetsu 3 was a long time in coming, and it's amazing that we're also getting this fancy 3D remake as well. The multiple main characters and storylines seem interesting, though time will tell just how engaging I'll find them. The battle system has been upgraded from the Super Famicom/SNES version, and it certainly looks fun in trailers. It's a gorgeous-looking game, too. While I should probably get around to at least trying the direct port of the original game that is included in Collection of Mana, I am quite looking forward to this remake. — Cassandra Ramos

---
A sequel to the messy-but-beloved Vampire: The Masquerade – Bloodlines feels like it should be a bad idea. Long-awaited sequels to cult classics generally fail to capture that underdog magic that helped build their mystique in the first place. Regardless, Vampire: The Masquerade – Bloodlines 2 is being given an opportunity to clean up a game that is better in concept than it is in execution. By tightening up the RPG and combat mechanics while offering a bug-free experience, it could live up to the potential of the first game. That, and it's very rare we get RPGs set in modern settings, especially ones that let you explore those settings in a fairly free-form way. Plus, I'm a sucker for trying to mix horror and RPGs, and this is looking to be the biggest effort in quite some time. — Zack Webster

---
The spark of wanting to play Xenoblade Chronicles was first ignited for me way back in 2011, when the "Operation Rainfall" campaign was launched to convince Nintendo of America to release it stateside. A year later, the game finally had its North American release, but not being a Wii-owning Nintendo supporter at the time, it still wasn't on my personal radar. I did then briefly own the Nintendo 3DS port a few years later, but it turned out to be one of the few titles that actually required the "New 3DS" hardware, so back to the store it went. The upcoming Switch release — remastered, no less — is finally going to allow me and many others what we've been on the periphery of all this time, and with the sequel already being readily available on the hybrid system, it's high time the series be complete. — Pascal Tekaia

---
While it has been known for a couple of years that the next Yakuza installment would be the first without series lead Kazuma Kiryu, Sega shocked quite a few fans with a second big change from brawler combat to a turn-based system. I had a bit of trepidation about the changes, but after trying the Japanese demo, I've been completely converted and this has become my most anticipated game in 2020. Yakuza: Like a Dragon still has all the silly extras fans have come to love, including a new kart racer that heavily resembles another famous racer starring a plumber. However, it's the combat that has me so excited to play this game. It's a completely turn-based system, though there are some timing elements incorporated that allow for more damage and critical hits — much like Super Mario RPG — and positioning matters as characters knocked into traffic could be hit by a car and taken out. It also seems to have a deep class system and I can't wait to make a party out of dancers, riot police, and idols. It looks like Ryū ga Gotoku Studio's love letter to Dragon Quest is going to be one heck of a ride that all RPGamers should be keeping an eye on next year. — Joshua Carpenter

---
Again, we hope you enjoyed reading about our most anticipated games. Please let us know what games you are looking forward to in the year (or further) ahead either through the comments, social media, or our dedicated Discord server!
(Thanks to Sarah McGarr for the banner image.)