Rune Factory 4
Rune Factory 4 takes this farming sim/dungeon crawling hybrid to the 3DS. It features the choice of a male or female main character, a town-building component, and enhancements to the romance system.
Releases
Date:

Region:
Platform:
Publisher:
Developer:

07/19/2012

10/01/2013

12/11/2014

07/25/2019

02/25/2020

02/28/2020
Reviews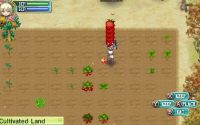 Way hey and away we go, dragon ridin', dragon ridin'. Way hey and away we go, riding on a dragon.
Game Content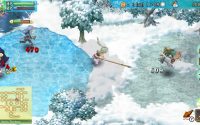 Rune Factory 4 Special is now available on Nintendo Switch in North America. Those in Europe will have to wait another couple of days, but there is a new launch trailer to view in the meantime.
Rune Factory 4 SP Screenshots - February 14, 2019