RPGamer's Most Anticipated Games: 2022 Edition

While 2021 has been a challenge, developers the world over have been hard at work on a large variety of titles and there is a huge selection of promising games on the horizon. As we head into the new year, the RPGamer staff has once again taken a look through those games getting closer and highlighted some of the titles they are looking forward to in the next year and beyond. While this is far from an exhaustive list and there are many exciting games not included here, we hope it provides a good place to start discussions and build upon.
We hope you enjoy reading about our most anticipated games. Please let us know what games you are looking forward to in the coming year!
---
Crafting in RPGs used to be nothing but a chore for me until Atelier Sophie: The Alchemist and the Mysterious Book helped me realize that I just hadn't experienced the right crafting systems yet. Immersing myself in the game's cozy world also provided some much needed relaxation during stressful times. Now Koei Tecmo and Gust are slated to release a direct sequel, Atelier Sophie 2: The Alchemist and the Mysterious Dream, in February.
The dreamlike story has me anticipating familiar faces, new people and places, as well as some potential insights into Sophie and Plachta's pasts. In the previous game, item synthesis was already highly addictive, but the introduction of gathering mini-games will make obtaining materials engaging as well. The process of taking raw materials and turning them into powerful items looks to be more satisfying than ever before. Needless to say, I'm ready for this next serving of chicken soup for the item crafter's soul. — Casey Pritt

---
Larian Studios has continued to work steadily but surely on Baldur's Gate III as it goes through Early Access. Although we still don't yet have a complete second act to dive into, the developer has continued to add and improve upon many features as it looks to build up its already stellar reputation following Divinity: Original Sin II. The updates show an incredibly passionate team looking to make the best product it can, so the wait for Baldur's Gate III promises to be worth it. — Alex Fuller
---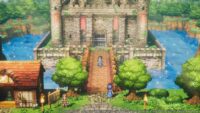 When the Dragon Quest III HD-2D Remake was revealed this past spring, my eyes widened as I leaned forward in my chair. The announcement trailer displayed colorful pixel art in detailed 3D-like environments with glimmers of high-res effects. I recognized its distinct and lovely visual style from Octopath Traveler and knew I wanted to play the game; it was like love at first sight.
There's more to love than graphics though. Dragon Quest III, a game I've never played before, connects to Dragon Quest XI, which I finished this year, and I want to continue the overarching Erdrick saga. Finally, besides graphics and story, there's the classic turn-based gameplay to enjoy. It will likely resemble the fun battle mechanics and choice-filled progression system found in DQXI. The overall package from Square Enix should be polished to near perfection, making the game easy to anticipate. — Jason McFadden

---
Even though it was delayed until 2023, I eagerly await the day when Eiyuden Chronicle: Hundred Heroes is released. The lack of Suikoden in my life has been disheartening, but this title should lift my spirits the second I start playing it. The game was announced with a Kickstarter campaign and blew through all of its stretch goals, which also led to a spin-off game being created by Natsume-Atari, which should be releasing in 2022.
Yoshitaka Murayama, the creator of the Suikoden series, heads the creative team behind Eiyuden Chronicle and the few images and videos from the game immediately inspire that Suikoden feeling. From the character sprites, to a base-building mechanic, to over 100 characters to recruit, with battles taking place in a six-person, turn-based affair, this game oozes with Suikoden flair. We may have to wait a bit longer than initially expected, but Eiyuden Chronicle: Hundred Heroes is a game I expect to be well worth the delay. — Ryan Radcliff

---
After taking a well-deserved break from RPGs with the excellent Sekiro: Shadows Die Twice, FromSoftware returns to the genre with an open world take on its Dark Souls formula. Elden Ring feels like the company's biggest game yet, with a sprawling map filled to the brim with little secrets and nooks to explore and discover. In the network test earlier this year, it was clear that FromSoftware's style and approach is familiar yet even in the small portion of the map available it felt as though the team was exploring new ideas. Most already know whether they're looking forward to this game or not, but it's exciting to see the developer not rest on its laurels. — Zack Webster
---
Given RPGamer's history, we can't help but be excited to see where the mainline Final Fantasy series goes next. The series hasn't been afraid to try new things and the upcoming Final Fantasy XVI will assuredly bring its own interesting take on the formula. After earning deserved plaudits for its revival of Final Fantasy XIV and the highly-acclaimed expansions, Square Enix's Business Division III certainly has a high level of trust from fans, and despite world events pushing the game's development back more than initially hoped, the team has every bit of expertise needed to make Final Fantasy XVI a roaring success. — Alex Fuller
---
Despite everything I still like to think I'm a complicated person with complicated tastes, but the record is clear. Give me a deeply personal RPG that uses retro-by-way-of-Earthbound aesthetics to simultaneously celebrate and complicate nostalgia, and I am there for it. I'm talking to you, Undertale, Jimmy and the Pulsating Mass, Ikenfell, and LISA. I'm also talking to Glitched by En House Studios, which takes place inside a glitch-ridden video game world. Building relationships between humans, donuts, cats, and frogs seems like the only logical course of action during times of calamity, but it's not the only path. The Essence system challenges the good-evil binary of many RPG choice systems by offering six distinct personalities for the hero Gus. I'm looking forward to seeing how deep these emotions can go! — Zach Welhouse
---
For those such as me who enjoy Batman and Batman-adjacent stories, Warner Bros. is releasing open-world action RPG Gotham Knights. Its story takes place some time after Batman dies, with Batgirl, Robin, Red Hood, and Nightwing filling the hole as Gotham's protectors. With each knight having a different fighting style and abilities, the playable characters seem fun to control, and the other story characters, which include iconic villains as well as new ones, look appealing and cleverly developed.
The Court of Owls, a criminal organization overseeing everything — even vigilantes — in Gotham, is going to be one of the central elements of the game. This premise is strong enough that there even appear to be plans to make a TV series alongside the game. A trailer of gameplay footage shows players riding motorcycles, using a hook to climb, and facing enemies in action-packed combat, with all features looking interesting. The obscurity of this story-rich game and the top-class visuals are definitely inviting, so I can't wait to see how the plot unfolds. — Luis Mauricio
---
As a longtime player of its browser-based forebear, I have been patiently awaiting Cygames' action RPG Granblue Fantasy: Relink. Naturally, I'm excited to experience the familiar battles and play as beloved characters, all translated into the satisfying medium of 3D action combat. The sky realm has no shortage of memorable stories across its countless floating islands, and this time a brand-new story promises to delight fans both old and new.
That said, one additional prospect of Granblue Fantasy: Relink is arguably even more exciting for me. Because the original Granblue Fantasy has gacha monetisation, it's understandable that many choose to avoid playing it even though Cygames makes the game fair for those unwilling to spend money on them. In contrast, simply paying retail price to own Relink makes it appealing to a wider audience. Therefore, I find myself looking forward to multiplayer adventures with my friends, whether they have prior experience with the IP or not. — Casey Pritt

---
Horizon Zero Dawn is one of my all-time favourite games, and it has stuck with me a long time. My jaw dropped when the sequel was announced, promising more robo-dinosaurs to destroy and a post-apocalyptic Old West to explore. With the inclusion of underwater exploration, melee combat (you'll actually be able to punch a robo-dinosaur this time!), and climbing mechanics, it's clear Guerrilla Games isn't fooling around when it comes to making a bigger and bolder sequel. The world is oozing with so much colour and life in each of the biomes that have been shown off in preview materials thus far.
I am beyond excited to be reunited with Aloy once more, as her original story was so touching and important for many players. I hope that Horizon Forbidden West will leave me with all the same feelings of awe and wonder that its predecessor gave me, and more. — Sam Wachter
---
The follow-up to Virgo Versus the Zodiac, one of 2019's most pleasant surprises, Moonana's Keylocker has been high on my radar since it was announced. The developer has rightfully risen further to prominence thanks to its Kickstarter campaign this year, allowing many to see the striking use of colour and music that was a large part of what made its previous title so memorable. With the campaign's success allowing Keylocker to make its way to consoles as well as PC, the game should be ready to collect a large audience when it launches. — Alex Fuller
---
I have massive respect for the way PQube publishes a variety of niche gaming delights for those of us in the west. 2022 looks to be no exception as it plans to bring us D3 Publisher and Felistella's Maglam Lord. An unholy trinity of fast-paced action combat, custom weapon crafting, and soulmate searching awaits players who don the mantle of either male or female Killizerk, last of the Demon Lords. I view such genre mash-ups that aren't afraid to have a little fun as major forces driving creativity in the RPG sphere, and more games that incorporate dating sim elements are always welcome. — Casey Pritt

---
The original mash-up of Mario and Rabbids really took me by surprise. The two series couldn't be more different, in tone and in story, so I can't say I expected much from it. Needless to say, I found the results to be highly entertaining and truly one of the most absurd crossovers. I don't know what to expect from the sequel, but I'm hoping it'll live up to the lofty expectations I have of it. I really hope Ubisoft manages to nail the weirdness again. — Robert Sinclair

---
It's not uncommon for companies to return to old titles in order to boost interest in a new project. Following in this mold, SNK has teamed up with DotEmu to revive the Metal Slug franchise after more than a decade in the wilderness. Rather than run-and-gun gameplay that the earlier titles were known for, Metal Slug Tactics is combining pixel-art graphics with turn-based tactical gameplay to make a unique new entry in the genre. From the early trailers, Metal Slug Tactics has a distinctive look and strategic gameplay that looks intriguing by combining environmental destruction and interesting tactics based on party positioning. Oh, and there are lots of guns and explosions to look forward to as well. It looks like it is going to be a fun release for SRPG fans in 2022. — Joshua Carpenter

---
With contributions from staff members who worked on the original Shin Megami Tensei and Monark also features demonic forces and a turn-based combat system, comparisons are inevitable, yet those past connections serve as a great introduction card. The story takes place in an academy that has been disconnected from the rest of the world and shrouded in madness.
I'm eager to play Monark because of its potential to be an RPG jewel. The cast of playable and non-playable characters seems to be well-written, each with a controversial vision of the world and an established Ego. The concept of Ego has an important role, shaping the story and influencing character customization. It includes an attractive use of color — mainly red and black — that makes it puzzling and unique, with its art style also looking oddly appealing. Exploration, puzzles, decision making, and the battle system promise a more standard but immersive journey. — Luis Mauricio

---
Pokémon Legends: Arceus promises to be a Pokémon game unlike any other before. The game will provide a glimpse into the world's history, as it takes place in the past in the Hisui region, the old name for the Sinnoh region. Rather than battling trainers, the emphasis is instead on exploration and capturing Pokémon, as the player is tasked with documenting the creatures of the sparsely inhabited Hisui to create the region's first Pokédex. Battles are also getting an overhaul, with combat centered on manipulating turn order. What I'm most excited about are the Hisuian regional variants along with their unique evolutions. I quite like the species revealed thus far and can't wait to see what else might be found in the game.
Of course, I would be interested in any new Pokémon game, but Pokémon Legends: Arceus looks to be the most original game in the main series yet. Details on the story are scarce, but since it'll be coming out soon next year, I'll learn more before long. — Cassandra Ramos

---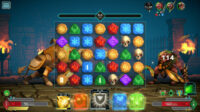 Fourteen years ago, half a decade before Candy Crush would grab the mobile gaming world, I was captivated by a seemingly simple puzzle-RPG called Puzzle Quest: Challenge of the Warlords on my Nintendo DS. I spent dozens of hours matching three or more gems and skulls to damage rats, dragons, goblins, and walls. I enjoyed the follow-up titles, Galactrix and Puzzle Quest 2, to varying degrees over the next couple years, but a full new title hasn't been released for over a decade.
Puzzle Quest 3 is currently available as an Early Access release on Google Play and from what I've seen so far, I'm quite excited to see the full launch. From diagonal movement of gems to more than one move per turn allowed, there are a lot of new features, but the game retains the feeling of a Puzzle Quest title. The graphics are now 3D modelled and look amazing. I rarely can bring myself to play a primarily mobile title, but for this franchise, for this installment, I'll definitely dive in. — Matt Masem

---
Although it released in 2017, Golf Story was quite possibly my favourite game that I played last year. It whetted my appetite for what a goofy golf RPG could be. While its sequel, Sports Story, has suffered from release delays, the trailer for ArticNet's own golfing RPG follow-up, RPGolf Legends, indicates that there could be lots of silly fun to be had. While it focuses far more on action RPG elements than actual golfing, there were plenty of hilarious scenes shown.
One of the highlights of this upcoming title is the class system it boasts. The main character is not just shown in a golf visor slashing enemies with a golf club, but also running across water in priestly robes and breaking through rocks dressed as a knight. I'm totally there for those shenanigans as well as golf kart racing over ice and fishing! Ultimately my enjoyment will rest on ArticNet's ability to keep the writing as zany as the gameplay, but I'm excited to give it a go. — Matt Masem
---
Looking back, I wrote about Rune Factory 5 in this exact feature last year. Of course things got delayed a bit, and now we're getting this game in North America this coming March. Reviews out of Japan last year were quite mixed with this game relaunching the Rune Factory series and providing the first brand new title in almost a decade; however, those have done little to quell the excitement I still have for one of my favorite JRPG series!
While the past decade has seen the rise of indie smash hit Stardew Valley and various other games entering the farming sim genere, I'm still longing for a title that incorporates excellent action combat on par with the complexity of the farm upkeep. Rune Factory titles always strike a perfect balance between fighting monsters for ingredients for better farm equipment and farming to raise money for better weapons and armor. As long as Rune Factory 5 can keep up that balance and boast a robust crafting system, I can deal with anything the story or characters throw at me. — Matt Masem

---
Since the E3 showing where lovely pixel-art RPG SacriFire made its debut, a few new morsels of info have been released. The gameplay looks to be a hybrid between turn-based and action combat. It reminds me of a mix of PSX-era classics Grandia and Star Ocean: The Second Story, putting this game in good potential company. Along with a fun combo system and dynamic movement during battle, there's intriguing map traversal as the player runs towards the camera, which I'm curious to see work in a full town. Still in the early phase, this pick is mostly for the art style; every step the game takes looks gorgeous and I can't wait for more information to become available. — Ryan Costa

---
What stand-out items are needed to anticipate an upcoming RPG besides it being turn-based and having a retro pixel-art style with modern quality-of-life features? One cool item would be combining solar and lunar powers to create something called "Eclipse Magic." Another mind-tickler would be exploration that is semi-open and platformer-esque rather than restricting player movement to grid-based tiles.
These and other noteworthy features promise to make Sea of Stars one of those sparkling gems that players seek; even the game's basic facets look shiny. While combat is turn-based, it also employs additional strategic components like timed hits, which inject a bit of real-time action into the mix. The pixel-art visuals are embellished with a razzle-dazzle lighting/shadow system that's more than just eye candy; it's integrated into both the story of "Solstice Warriors" and into the game's puzzles. With all that and more — like an ear-pleasing soundtrack — Sea of Stars definitely stands out in a sea of upcoming RPGs. — Jason McFadden
---
Late for my tee time, I didn't play Sidebar Games' Golf Story until the summer of 2020, right before the anticipated release of the sequel, Sports Story. As such, the announced delay came as a rough blow, and the year and a half since has been painfully devoid of updates on the game. With the launch of its Nintendo eShop page this fall though, hope abounds that 2022 will be the year I can finally get to bicycle-kicking volleyballs, pitching toasters, and batting golf balls past armored knights into a soccer net on a tennis court.
The genius of the original Golf Story was trifold with easy-to-master, Mario Golf-esque controls; hilarious writing and situations the down-on-his-luck player character found himself in; and an absolute bevy of golf-adjacent side content that took the game much deeper than "win these golf tournaments." With our hero set to enroll in a tennis academy in Sports Story and compete in a Decasportathon, the anticipated increase in craziness is something I'm anxiously looking forward to. — Matt Masem

---
If the last two years have taught us anything, it's to expect the unexpected. However, even with that logic, it's still hard to believe that 2022 will potentially give us another mainline Star Ocean game from tri-Ace. Yet, here we are, as Star Ocean: The Divine Force surprised almost everyone with its announcement during Sony's latest State of Play presentation.
Star Ocean's action RPG roots come from the seeds of the Tales series, so it's easy to draw parallels between the two. 2016 would mark the final games of each series for years as both developers tried to decide what would be next. Bandai Namco's Tales of Arise has successfully revitalised its mainline series. Can tri-Ace do the same with Star Ocean: The Divine Force in 2022? While it's far from certain, I'm still fascinated to see what a new Star Ocean game brings to the table next year. — Jon Jansen

---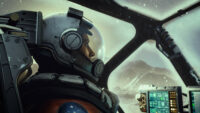 Bethesda's last decade contained highs and lows. From Skyrim to Fallout 76, the company's fortunes can be described as a rollercoaster. But for 2022, the developer plans to launch maybe its most ambitious title yet: a spacefaring sci-fi RPG. Largely known as the developer behind of Elder Scrolls and recent Fallouts, Starfield marks Bethesda's first original IP in nearly two decades and so far it's been keeping details close to the chest. Regardless, the prospect of one of the biggest RPG developers tackling a space opera sounds exciting, especially since most of the last ten years has been spent in the Fallout universe. With only the scarce info we have now, it's difficult to grasp just what the game will turn out to be, but one can hope that it manages to capture that grandiosity of space in a way few games have. — Zack Webster

---
I heard the rumors, I watched the E3 trailer, I laughed at the memes, I played the demo, and now I'm ready to face Team NINJA and Square Enix's modern take on the original Final Fantasy story with a grin on my face. I mean, it's not like we're getting updates on the next installment of the Final Fantasy VII Remake or Final Fantasy XVI anytime soon, so I will happily accept this game as an appetiser for what is to come.
This will be my first dive into this particular style of action RPG, but fortunately for those like me, Stranger of Paradise Final Fantasy Origin will have an easy mode. I appreciate that the developers are giving less-skilled players a chance to finally see what this genre is all about. I certainly had a lot of fun in the demo beating up classic Final Fantasy monsters or frying them with spells. Finishing each monster off with a crystallizing smash was also very satisfying, though a tad bit morbid on some of the cuter monsters like the Bomb and Cactuar. I cannot wait to see what the rest of the game has in store as far as combat goes. As for the story? If the memes are anything to go by, I think I'm going to be in for some amusement. As long as I'm having fun smashing monsters, I will enjoy the corny dialogue even if it is playing it completely straight. — Kelley Ryan

---
The Cruel King and the Great Hero attracts interest thanks to its adorable premise and art. The game follows a dragon and its ward, a young girl named Yuu who looks to emulate her hero father. Players go off on adventures with Yuu as she learns to become a hero, but never going too far from her protector who is often visible in the background. The game looks like it will be chock-full of adorable moments and charm, both things that are more than welcome in current times. — Alex Fuller

---
Yes, I talked about this game last year and very little information has come out since, but hear me out. I'm a huge fan of Battle Brothers, but the game didn't have much of a story to go with its great and punishing gameplay; I'm also a fan of Wildermyth, but to me its storytelling became sadly repetitive and its characters generic over many playthroughs. The Iron Oath looks to combine the mercenary camaraderie and punishing gameplay of Battle Brothers with the storytelling style and longevity of Wildermyth and mixes in an amazing style of unique and fluid 2D graphics. If this game even hits half of the marks I want it to, there's potential for a huge hit here. — Ryan Costa

---
Trails from Zero endured a difficult process getting localized in the west. The massive script size of the first three Trails games led to delays that prevented the Crossbell entries from being feasible to release on PlayStation Portable and the multitude of parties involved in the Vita ports proved to be an impediment to a western release. Nevertheless, a new PlayStation 4 version and some help from the fan translation group Geofront has provided an opportunity for western fans to finally experience this duology.
The core cast— Lloyd, Elie, Tio, and Randy — are members of the newly created Special Support Section of the Crossbell PD, taking on jobs big and small around the city. While Crossbell doesn't have the massive scope of the Cold Steel games, this allows players to become intimately familiar with the locales and characters that inhabit this city sandwiched between the continent's two major powers — Erebonia and Calvard. Trails from Zero does a great job of exploring the city's seedy underbelly that the neighboring countries are using to vie for power, while also introducing the characters' backstories and managing to carry along and conclude storylines from the Trails in the Sky games. Even after playing the fan translation last year (which is being adapted for the official release), I'm still excited to dive back in and play it again. It's just that good. — Joshua Carpenter

---
Let's take the aesthetic and polish of Octopath Traveler and toss in nostalgic glances to Tactics Ogre, a long-time favourite RPG of mine. Sign me up to all of the political intrigue and branching options you can. I'm also here for the solid animations and voice acting to add icing to this cake. Please don't mind if I overindulge as a big fan of turn-based tactical games. I am greatly anticipating Triangle Strategy and seeing how characters develop on and off the battlefield will be a treat. Some questions remain, such as the variety of routes available and full extent of character options, but the potential is exceedingly high, and this development team has the pedigree to succeed. — Ryan Costa

---
We hope you enjoyed reading about our most anticipated games. Please let us know what games you are looking forward to in the year (or further) ahead either through the comments, social media, or our dedicated Discord server!