Backloggin' the Year – Sam's Sojourn, Year End Wrap-Up

Welcome to the final lap of my backlog journey for the year. October to December has been interesting, to say the least. During the month of October, my husband and I took a day trip out to one of Ontario's weirder attractions — The Big Apple. The Big Apple is off of the highway and is a pie-making factory, but also plays host to a lot of unique and interesting local products. The joy that comes from visiting the apple is getting apple donuts or a fresh apple pie. There was also Extra Life at the beginning of November, and I raised over a thousand dollars for the first time ever! A huge shout-out to everyone who donated to me or to the RPGamer staff; what you did for us in order to help children's hospitals is amazing! I also went to see Drag Race alumni BenDelaCreame and Jinkx Monsoon's holiday special in Toronto, which was such a fun experience, though it happened the same night the Omicron variant had been announced. Since then, I've done a lot of hibernating when I'm not at work, and with the colder months setting in, well, things could always be worse.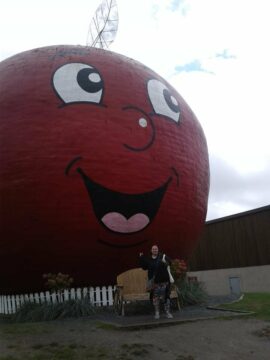 I am beyond grateful that I continued with a lot of my goals this year. In total, I wrote ten reviews, which is a lot more than I have in previous years. I played through forty-two games in my backlog, which is less than 2020 (where I completed more than fifty games, thanks COVID!). In terms of the Ten Games to Beat in 2021 list, the only two I did not get to were Hades and AI: The Somnium Files. In terms of how many new games came into my life, the end-year total was forty, which is more than the previous year, but when we break it down, a chunk of what I got were gifts and review copies. I'm a little sad I added more to my backlog than I meant to, but I also got a lot of the stuff on sale. For the ones I bought at full price, I waited until I had completed five games before I allowed myself a more expensive reward. As always my goal is to play more than I buy. Of the forty new games, I've already completed nineteen.
As always I try to make a list of ten games I want to complete in any new year, but I did a bit of a twist in that I let Twitter followers vote for half of the list. There are quite a few games on this list that, thankfully, I already started, so my goal is to start the new year off with quite a few titles knocked out.
I am actually pretty jazzed about a lot of these selections and I think I should be able to beat all of them. There are a few on the list I've already started and simply need to go back to, there are a few that people have said may be polarizing for me (I'm looking at you, The Last Story), there are a few I'm super excited to try such as 13 Sentinels and Zwei!! To be honest, I think this is a really great selection of games, though it also really proves I may be running out of a lot of non-RPGs to be my palate cleansers.
As for what I reviewed these last few months, I won't be going into details about Moonglow Bay, Boyfriend Dungeon, Get in the Car, Loser! or Lost Judgment. If you want to read my thoughts about those games, please check out my reviews. Let's see how my end of the year fared, shall we?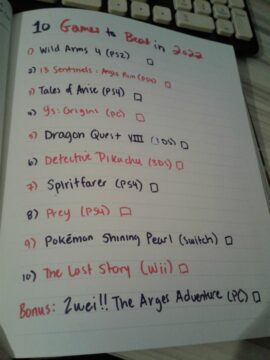 ---
The RPGs I Played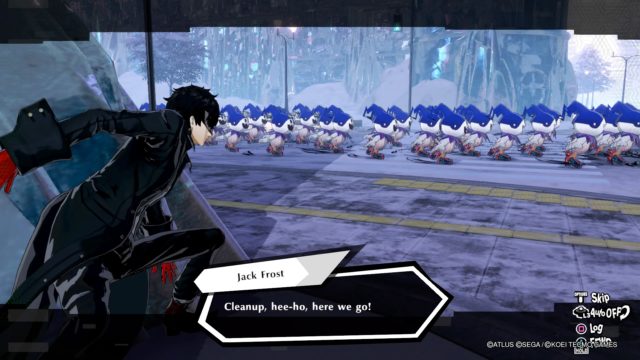 This section is probably going to be our shortest one this time around because I reviewed four RPGs for the site. The only other RPG I completed during this time was Persona 5 Strikers, and that was during Extra Life. I have to say, I was very skeptical of Strikers being a good game considering I have such a love-hate relationship with Persona 5. Sometimes adding musou elements to an RPG is fabulous, and sometimes it can be very bland. Strikers managed to take all the fun elements that come with bashing tons of enemies and fused the Persona battle system into it. This game plays fast and furious, and it's easy to get lost in all the carnage that comes from swapping characters, unleashing large-scale attacks, and then bashing more enemies along the way. I also really enjoyed the story and found it less frustrating than Persona 5. I have a huge dislike of Yusuke and Morgana, and I will say that Yusuke won me over in Strikers, while Morgana… I still hate that cat. I still find his obsession with Ann to be creepy, but I will give him points as he was fun to play during combat sections. Overall, I found it to be one of the most entertaining experiences I had gaming this year, and it's definitely a game that you should check out if you want to return to the world of Persona 5.
---
All the Non-RPG Goodness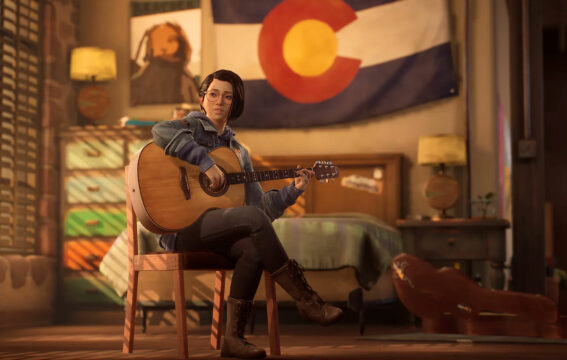 When it comes to non-RPGs, I played a few that I really loved. Life is Strange: True Colors is tied with Chicory: A Colorful Tale as my personal Game of the Year. If you haven't played True Colors, please please please do so. Especially if you are someone who loves a game that will punch you repeatedly in the feelings. You can check out the Adventure Corner where I spill my heart and soul about why True Colors is an amazing game about the power of empathy.
In 2020 I became obsessed with the Uncharted series as good palate cleansers for when I've played too many RPGs, but this year I sadly only completed one game, which ended up being Uncharted: The Lost Legacy. I really think that Chloe's adventure is underrated and far better than Drake's Deception was. In general, Chloe is just a much more personable character, and her flaws are often easier to stomach than some of Nathan Drake's. There's this beautiful scene in the game where Chloe and her partner Nadine stumble upon a herd of Indian elephants bathing in a watering hole. It's a simple but subtle moment that I may have taken a stupid amount of screenshots for because I love animals and I really just enjoyed that quieter moment in a story that is constantly on the go. Lost Legacy is probably tied for being my favourite game in the series alongside Uncharted 2: Among Thieves.
I admit I have a crazy obsession with Supermassive Games' survival horror titles. I finally managed to get Little Hope and House of Ashes on sale, though the latter I have not finished yet. These are games I play with my roommate, as we have so much fun seeing how the horror elements unfold, how we can change the story based on our choices, and overall we have a great time just chatting about what works and what doesn't. Little Hope surprised me in that in terms of horror, I didn't like it as much as Man of Medan. That being said, I liked the way it blended the real world and the past, using the Salem Witch Trials as a backdrop to connect both stories together. I also liked the way it ended, which I've heard a lot of people do not. I also love seeing the connections each game makes to the next one, and considering I just started House of Ashes, I'm curious as to how everything will come together.
Lastly, I just played a lot of Streets of Rage 4 throughout the three months. I am obsessed with the new Survival Mode that came with the Mr. X Nightmare DLC. I still need to beat the game with Max or Shiva. Seriously, if you love to beat-'em-ups, you owe yourself to play this game.
---
Whatcha Playing Now, Sam?
I am in the middle of too many games again and I need to settle down and pick one to focus my attention on. Currently, I have been focusing a lot of my gaming time on Pokémon: Shining Pearl, which has been really great for my anxiety. Pokémon is comfortable, it's easy to navigate, and not a lot of brainpower is required after a long day of being in the library during a pandemic. I started with Turtwig, and at this point only have three badges because I have been doing a lot of the side content and collecting as many Pokémon as I can. I also have been playing Tales of Arise when I do have some brainpower, and at this point, I have defeated the first two Lords. Hootle may be the best Tales mascot we have had in a long time. My feelings so far are mixed in that I am really enjoying the story, but I am finding the combat system has a lot going on. Maybe even a bit too much! I found it a bit overwhelming at first, but as I find myself connecting the dots, the more I see how it works. I still don't love it, given I think there are much better and more streamlined battle systems in the series, but I also think it works. We shall see if my feelings change on that one!
And that is about it. I am excited to continue this feature into the new year, as I like how accountable it makes me feel, and I love sharing with you all my feelings on some of the older games that are new to me, and some of the newer games that are of interest as well. I hope you all have a great 2022, and here's to some awesome gaming adventures for us all!
---
Final 2021 Game Tally
Games Completed: 42
# of RPGs Completed: 20
# of Non-RPGs Completed: 22
# of Games Purchased: 21
# of Games Acquired: 40