Inazuma Eleven: Great Road Pushed to 2021, Major Story Changes Revealed
Level-5 has revealed that its latest title in the Inazuma Eleven series, Inazuma Eleven: Great Road, has been pushed back again to 2021. The company also revealed that it has made major changes to the planned story of the game. Originally set to be based on the Inazuma Eleven Ares animated series, the game will now tell its own story and effectively act as a reboot.
The game features a new character called Unmei Sasanami. Unlike past protagonists, he acts as a manager rather than a player for Raimon Academy's football club. He loves the sport but an incident when he was younger has led to a mental block that prevents him even from kicking a ball. The game's story will include elements from the first game, focusing primarily on the original Football Frontier tournament, but it will see characters from across the series — including Mamoru Endou and Tenma Matsukaze (Mark Evans and Arion Sherwind in English) — all coming from the same time period.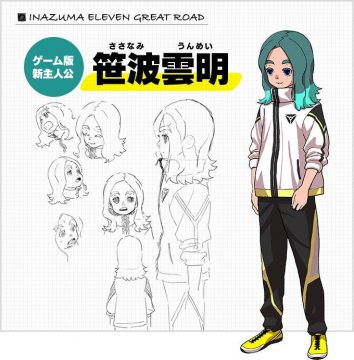 Inazuma Eleven: Great Road is being developed for PlayStation 4, Nintendo Switch, iOS, and Android. Level-5 previously announced that it was planning to release the game outside of Japan, but it has not confirmed a release window or platforms for any potential international release.
Source: Siliconera