Atelier Ryza 2 Synthesis, New Characters Shown
Koei Tecmo provided new details and images for Gust's newest Atelier title, Atelier Ryza 2: Lost Legends & the Secret Fairy. The game, a direct sequel to Atelier Ryza: Ever Darkness and the Secret Hideout, sees Reislin "Ryza" Stout depart her home of Kurken Island to travel to the Royal Capital of Ashra-am Baird and set up her own atelier to use as a base for her exploration of the land's ruins. In the course of the game, Ryza will meet up with her childhood friends Tao and Bos and previous companion Klaudia, as well as Sherri Glaus, the daughter of an aristocrat who is studying under Tao; Partricia "Patty" Abelheim and her father and ex-royal knight Volker Abelheim; and treasure hunter/thief Clifford Diswell.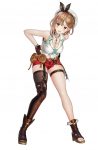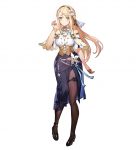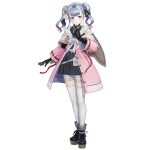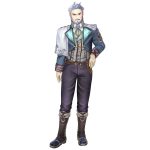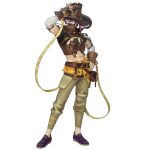 (Ryza, Klaudia, Sherri, Volker, Clifford)
Atelier Ryza 2 features an evolved form of the "Linkage Synthesis" system from Atelier Ryza. Players are now able to easily fill Material Loops with required ingredients, while a new "Essence" feature lets players alter the elemental trait of an item and give it new qualities. Another new feature, "Evolution Link", lets players combine two items together to potentially create a brand new item.
Atelier Ryza 2 is being developed for PlayStation 4, Nintendo Switch, and PC and will launch sometime this winter. Those who purchase Atelier Ryza 2 physically or digitally during its first two weeks on sale will receive a code for the Summer Fashion Costume Set, while those who have save data from the first game can unlock the Classic Costume Set.