Disco Elysium
A hardboiled cop show combined with RPG set in a sci-fi/fantasy world.
Releases
Date:

Region:
Platform:
Publisher:
Developer:

10/15/2019
Reviews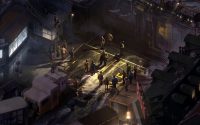 Contrary to popular belief, disco isn't dead. Instead, it's grooving to one of the most noteworthy games of the year.
Game Content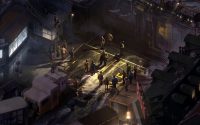 Urban fantasy detective noir RPG Disco Elysium released for PC just a few weeks ago. Developer ZA/UM is now turning its attention to creating a console version of the game.
Disco Elysium Screenshots - September 19, 2019
Disco Elysium Screenshots - March 13, 2018