Celebrating Our Favorite Nintendo 3DS RPGs

The Nintendo 3DS arrived back in 2011 and had a very good nine-year run, with the handheld finally ceasing production in Japan just a couple of months ago. With the handheld reaching the end of its cycle, we felt it was a good time to look back at many of the best titles it has brought to RPGamers.
As a device, it has perhaps received the most variations of any console or handheld out there. Ultimately, the differentiator of its stereoscopic 3D top screen wasn't as big as Nintendo might've hoped, with the functionality simply removed entirely for the 2DS variants, but it became a worthy successor to the Nintendo DS and the dual-screen approach lent itself nicely to the RPG genre.
For this feature, our staff members were invited to select some of their favorite games on the system in our celebration of the handheld and its numerous RPG entries. This is not intended to be a comprehensive "Best of" list, merely an opportunity to celebrate some of our favorite titles from the library. There are absolutely some glaring omissions, and we invite our readers to help fill them in the comments and on social media by letting us know your favorite 3DS RPGs!
---

Publisher
Nintendo
Developer
Square Enix
Release Date (NA)
February 7, 2014
Short of Undertale, no RPG has subverted the genre quite so much as Bravely Default. Whereas it may seem like a minefield of genre stereotypes and bygone tropes, the game has some impressive surprises in store for those who choose to invest the time. Classic tropes are turned on their heads in both plot and gameplay in a way that kept me thrilled to the very end.
For example, the titular gameplay mechanic, a system that allows one to save turns (Default) to use later or use extra turns (Brave) and accumulate a sort of turn debt, manages to be fun to utilize while providing commentary on the potential staleness of the turn-based RPG genre. The story, which focuses on a group of hapless heroes who are thrust into a pilgrimage to awaken the four crystals of the elements while defying the whims of an empire bent on using the crystals as an energy source, may seem familiar, but I promise it's not. Bravely Default is a masterpiece that must be fully experienced to be appreciated. — Mark McLaughlin
---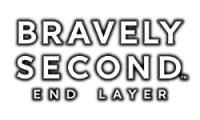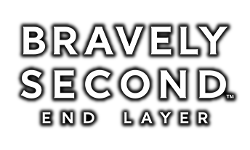 Publisher
Nintendo
Developer
Square Enix
Release Date (NA)
April 15, 2016
I really enjoyed Bravely Default, but even I wished chapters five through eight had been handled differently. While the repetition after chapter four did not bother me as much as other people, the game could have had better pacing. I was a bit worried about Bravely Second: End Layer either repeating the first game's mistakes or just not quite reaching the same highs that Bravely Default did. While it saddens me that this is what happened to the music, I was very pleasantly surprised by the rest of the game. Not only did I eventually come to enjoy Bravely Second more than its predecessor, but I also now consider it my favorite 3DS game. For the most part, Bravely Second continues what Bravely Default did so well, like the combat and Job systems. There are slight enhancements as well, such as to the game's graphics and voice direction for the English dub.
The real improvements, though, are to the story's pacing and the characters. Bravely Second has three fewer chapters and while there is some repetition, it's soon subverted brilliantly. Bravely Default's story had some mind-blowing twists and I was very glad to see that Bravely Second had its own equally clever ones. As for the characters, both allies and foes had memorable and engaging personalities and backstories. I tend to find the lead characters in RPGs a little dull compared to other members of the party, or even other characters in the story, but this is not so with Yew Geneologia. I was almost instantly endeared to him by his quirky mannerisms, adorkable personality, and his interactions with the other characters. The four main characters have a stronger camaraderie in Bravely Second than the ones in Bravely Default despite the two games sharing two characters. The story in Second is notably sillier at times, but it never felt out of place. With the stronger characters and better-paced plot, I thought Second's story was stronger than Default's. With one of my favorite battle systems in any RPG, a story I really enjoyed, a cast of characters I simply adore, excellent voice acting, and a few pieces of music from the greatest video game soundtrack I've had the pleasure to listen to, I can't help but consider Bravely Second to be the best game on the 3DS. — Cassandra Ramos
---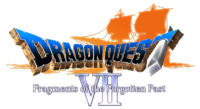 Dragon Quest VII: Fragments of the Forgotten Past

Publisher
Nintendo
Developer
Square Enix
Release Date (NA)
September 16, 2016
Dragon Quest is the series that feels like home to me. Each title brings 80% familiar gameplay wrapped around new characters and new stories. While I'd sunk multiple hundreds of hours into the original Dragon Warrior VII on PlayStation, this was a 3DS title I waited many years for Square Enix to localize. Hundred-hour video games are much more convenient to play on handheld consoles, especially with young children at home, and this game delivered the perfect experience. The narrative of Dragon Quest VII takes a long time to get going, and an extremely long time to conclude, but the gameplay loop of traveling into the past island by island to put something right that once went wrong gave me a fun Quantum Leap vibe mixed with satisfying conclusions every few hours. It may not be the best game to play straight through due to length and its repetitive nature, but there are plenty of things that kept me going.
Without getting too spoilery, characters come and go in your party in Dragon Quest VII; some important ones even come and go after the fifty hour mark allowing for things to feel a bit fresh every so often. A deep job system makes the grind one I really enjoyed and spent a lot of time tinkering with. Unlike the original PS1 title, this time job changes affect the spells and abilities available to characters dramatically, so it made sense to change multiple characters at a time to still have complimentary skill sets. Happily, the characters played dress-up with every job change, so changing things around on the back end gave a fun visual treat! With countless randomly generated dungeons to explore on top of a full world map (actually two if you count time jumps), there was always somewhere new to go and new monsters to battle. There's just a ton of stuff to do in Dragon Quest VII, and I always enjoyed doing it all! — Matt Masem
---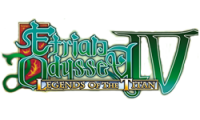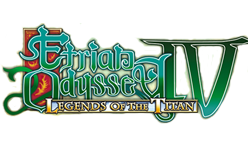 Etrian Odyssey IV: Legends of the Titan

Publisher
Atlus
Developer
Atlus
Release Date (NA)
February 26, 2013
The Etrian series hit hard as a hardcore dungeon-crawler when it landed on the DS. The bottom screen allowed you to draw your map while keeping the first-person view on the top. It definitely gained, and deserved, a reputation for being unforgiving but each entry refined the formula and when it came time to release on the 3DS they reached what I would call the highest point in the series.
Etrian Odyssey IV really took everything done with the previous games and put together the perfect experience for an Etrian game. The dungeons were well balanced, never feeling like you needed to grind mindlessly to get through each section. The FOEs weren't as wildly different in difficulty for each given area, so you could usually come back and take revenge on the scary dudes that one-shotted you when you first saw them. That was always a sweet, sweet moment.
The overworld airship was a very interesting and well executed feature. It was fun flying around from dungeon to dungeon while trying to avoid giant monsters that were too strong or scary looking. But really, the way everything was so well optimized, there was never a moment where I felt like I was barely holding any interest. It felt good going from place to place, doing sidequests, and really testing the capabilities of your team. Etrian Odyssey IV really is the pinnacle of first-person dungeon-crawling on the 3DS. — Robert Sinclair
---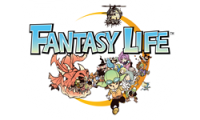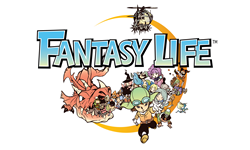 Publisher
Nintendo
Developer
Brownie Brown, Level-5
Release Date (NA)
October 24, 2014
I was hooked on life sims like Harvest Moon when I was younger, and that love spread to Rune Factory titles a decade ago. Strip the farming elements from a Rune Factory game and you get Fantasy Life. Fantasy Life was both a game that came out with a roar while simultaneously sneaking into my gaming life. Being a huge Level-5 fan, I had it preordered, fully intending to do a couple of the life classes and roll credits in thirty or so hours. One hundred hours beyond that, the game laughed at my plans. With a light premise of a story, Fantasy Life gave the choice to pick a life class and explore the world. One of the first things I remember after leaving the first city was a dragon that one-hit-killed me. It'd be many dozens of hours and many more life classes later that I'd attempt to take him on again.
The typical gameplay loop of RPGs where you need to defeat enemies in order get better equipment/items/potions was made fascinating to me because I could become the hunter or angler that gathered food and then change to a cook to make great healing meals. I could become the woodsman who chopped down trees and change to a carpenter that would make it into fine furniture that'd I'd sell to afford the ores my miner self couldn't yet dig up, but that blacksmith me needed to make better weapons for when I was a mercenary or paladin. Crafting involved simple repetitive mini-games that somehow I just couldn't get enough of. Combat was on the simplistic side, but quite fun nonetheless with tons of small in-game challenges to keep things interesting. With a huge DLC that added more story elements, an entire continent to explore, and another level to all twelve life classes, the game was a massive endeavor that was a beautiful addition to the 3DS. — Matt Masem

---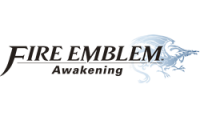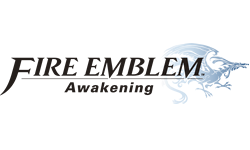 Publisher
Nintendo
Developer
Intelligent Systems
Release Date (NA)
February 4, 2013
It's no stretch to say that the 3DS brought much joy for Fire Emblem fans. Fire Emblem: Awakening spelt the revival the series, bringing with it a whole new generation of players. The game eased many of the older game restrictions and made them optional, like perma-death, and also allowed for near infinite party customization where just about anyone could be any class. Borrowing a few other systems from older Fire Emblem titles like wandering monsters and a revisitable world map the game helped solidify how great Fire Emblem really was. The addition of more extensive marriage mechanics and offspring also helped with its popularity and giving players lots more characters to fall in love with. — Robert Albright
---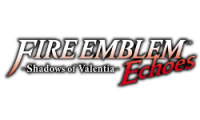 Fire Emblem Echoes: Shadows of Valentia

Publisher
Nintendo
Developer
Intelligent Systems
Release Date (NA)
May 19, 2017
After a successful return to form with Fire Emblem: Awakening and Fire Emblem: Fates, it wasn't a surprise we got another Fire Emblem on the Nintendo 3DS. But it was a surprise to see that this would be a remake of Fire Emblem Gaiden. At first I was skeptical to see the absence of systems we have come to expect from the series, such as the weapon triangle. But this game quickly became my favourite Fire Emblem game of all time. I loved it all: the story, the fully voice-acted dialogue, the music, and the gameplay.
I still hope that Nintendo will release more remakes of older Fire Emblem games under the Echoes subtitle. How about bringing us an echo of Fire Emblem: Genealogy of the Holy War next? — Erik van Asselt
---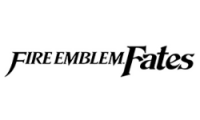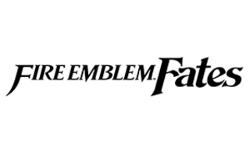 Publisher
Nintendo
Developer
Intelligent Systems
Release Date (NA)
February 19, 2016
Conquest
After the massive success of Fire Emblem: Awakening, Nintendo got a bit silly with the follow-up entries to the series. Split into two separate releases, with a third that could be purchased as DLC, it was certainly a confusing way to go about things. While the friendlier-looking Birthright campaign had the looks, Fire Emblem Fates: Conquest was darker in tone and presented more of a mix of new features from Fire Emblem: Awakening and strategic battles more along the lines of the older games. The story presents plenty of shades of gray compared to the boring and straightforward tale in Birthright, providing a nice look at the main character's adopted Nohr siblings, who are made to look like evil villains in the other story. There's plenty of Fire Emblem to consume on the 3DS, and players should make sure that Conquest is at the top of their lists, as it remains one of the finest games in the series. — Michael Apps
Revelation
Hoshido, Nohr, who needs either? Fire Emblem Fates: Revelation was a neat way to add a third scenario for the multi-pathed RPG. Corrin is too torn to pick between his blood kin or his adopted family, so he decides to pick neither and is thrust into the "final" scenario. A mix of both armies comes together eventually, to quell the Big Bad and the day is ultimately saved. Most people have a preferred family, but Revelation felt like the right option for me.
The third path offers new maps, which means a fresh challenge to boot. Thankfully, the game gifted me with my main man Odin near the early parts so I could enjoy his silly banter as soon as possible. The 3DS held quite a number of interesting Fire Emblem titles, and the Fates trilogy had enough content to keep myself and other fans invested for a long while. — Ryan Radcliff
---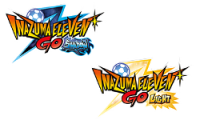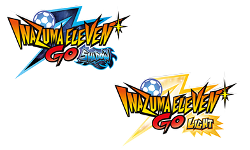 Publisher
Nintendo
Developer
Level-5
Release Date (EU)
June 13, 2014
Unfortunately, this one is a wholly Euro-centric entry, as one of the Nintendo 3DS's flaws was its region lock, and Nintendo decided that the football-focused Inazuma Eleven series was not going to attract the attention of America. Though it did end up releasing the first game in America, complete with a rather unnecessary re-localisation, the region never got to fully experience the joys of the series' take on "the beautiful game".
Though this entry could apply to the series as a whole, I've specifically selected Inazuma Eleven Go for this pick, as it added a much-needed freshness to the series' 3DS entries. The game provides a brand new cast, though numerous characters make welcome returns for series fans. There's not too much change in the actual football between the games, but it speaks well to how enjoyable it is that this doesn't really feel like a negative and the entertaining take is just as fun here as it was at the start. Japan still awaits the series' first entry on Switch, and unfortunately the third Go game never even made it to Europe, but the games we did get were great lighthearted fun. — Alex Fuller
---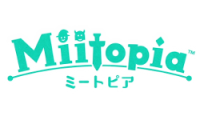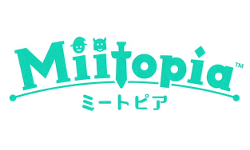 Publisher
Nintendo
Developer
Nintendo
Release Date (NA)
July 28, 2017
I'll be honest, I am not sure how people feel about Miis most of the time. I found them silly, kind of adorable, but ultimately nothing special. That was until Nintendo announced that they were making an RPG featuring Miis… Miitopia! This was a game I would have never considered picking up if it wasn't for a friend of mine who was explaining the various plotlines of the Mii version of his friends, and how his Dark Lord kidnapping all the Miis was in fact Mii Taylor Swift. How could I not want to play a game where I could have my Miis want to romance each other but also be best friends and ALSO fight a Mii Dark Lord!
After that conversation, I immediately ordered the game and when I booted it up, I was pleasantly surprised. Miitopia has a surprising amount of depth in its combat (which mostly is an updated version of the StreetPass game Mii Quest). Let's be real though, I played this game for the stupid romances, seeing which of my friends were romantically interested in Mii Sam, and which ones were huffy with my decision-making skills because personality traits determine how your Miis will behave in combat and outside of it. While the combat is mostly hands-off and the story is utterly stupid, there is something so charming and funny about Miitopia that I couldn't put it down. — Sam Wachter
---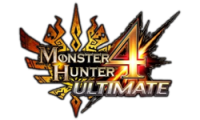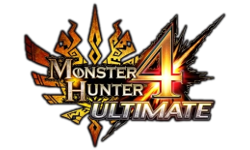 Publisher
Capcom
Developer
Capcom
Release Date (NA)
February 13, 2015
After finally finding a home on portable systems, the Monster Hunter series really hit its stride with the release of Monster Hunter 3 Ultimate on the 3DS, a reworked version of the third entry in the series that showed the 3DS as the new home of the series. With Monster Hunter 4, Capcom hit the pinnacle of everything the series had been building on for so long. It got players to the core action of the series quickly, provided great tutorials to help players learn the complexities of the game, and added two new weapons to an already packed arsenal. Adding a degree of verticality to levels with improved climbing and new jumping attacks made the environments more important than ever. Best of all, it finally brought online multiplayer to a portable entry in the series.
Not known as a story-focused series, Monster Hunter 4 even improved things in this regard. Focusing on discovering the mysteries surrounding an ancient artifact and an associated elder dragon that keeps hounding the player and their caravan, the story provides nice context to all the various hunts, with a very satisfying final boss encounter. Altogether it provided the finest monster-hunting experience to date, not to mention some of the best visuals you'll see on the 3DS. The Monster Hunter series hasn't quite recreated this apex yet. Monster Hunter Generations was an odd farewell to the old style of games, with a mish-mash of locations and monsters from the entire history of the series. Monster Hunter: World, while creating a foundation for the series going forward, takes a number of steps backwards in the process. So for now, Monster Hunter fans who still have a 3DS lying around need to make sure to play this brilliant entry in the storied series. — Michael Apps
---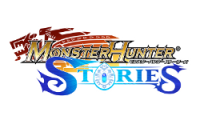 Publisher
Capcom
Developer
Capcom
Release Date (NA)
 September 8, 2017
I have always been curious about the Monster Hunter series. It has a rich world, cool monsters, and the cutest cat companions I have ever seen in a video game. Getting into Monster Hunter, on the other hand, has always been a daunting task for me. Luckily, Capcom seemed to understand this, and made a game for people just like me. Monster Hunter Stories grabbed me from the very opening moments of the initial demo, all the way to the end credits.
Instead of hunting and killing, in Monster Hunter Stories you hatch monsters from eggs and become their friend. Every classic Monster Hunter beast is represented in chibi form; from the docile Aptonoth to the fearsome Nargacuga. The monster-collecting aspect gave me that Pokémon vibe that I love, causing me to spend around 100 hours in this game. In addition to a gameplay loop that kept me hooked, Monster Hunter Stories had a charming plot that warmed my heart. The story may even give veteran hunters something to think about when they're slaughtering monsters in the mainline games. Monster Hunter Stories is a unique experience that is a delight to play. I just hope that you like cat puns… — Kelley Ryan

---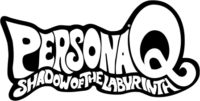 Persona Q: Shadow of the Labyrinth

Publisher
Atlus
Developer
Atlus
Release Date (NA)
November 25, 2014
A Persona game on a Nintendo system? Well, kind of. Persona Q: Shadow of the Labyrinth allowed Atlus to combine its dungeon-crawling expertise from the Etrian Odyssey series with the much-beloved casts of Persona 3 and Persona 4. Both sides of the equation get the chance to shine. Getting to see the casts of both games interact with each other is greatly appealing, while the intricate dungeons are the Etrian series at its best.
Persona Q2: New Cinema Labyrinth followed it up as one of the 3DS's final RPG outings, letting the Persona 5 cast get in on the action, along with the much under-appreciated female protagonist of Persona 3 Portable. While its appeal is still more to those who enjoy Etrian gameplay, the character interactions once again add plenty of fun to proceedings on top of even more highly-engaging dungeon-crawling action. — Alex Fuller
---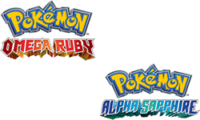 Pokémon Omega Ruby and Alpha Sapphire

Publisher
The Pokémon Company
Developer
Game Freak
Release Date (NA)
November 21, 2014
What is it about Pokémon Ruby that sparked madness in me? When the original game released in 2003, I devoted that year of my life to finishing the Pokédex. Back then, that only consisted of 386 Pokémon. Flash forward to 2014, when Pokémon Omega Ruby and Alpha Sapphire come out, and I get the crazy idea to make a living Pokédex, which consists of having one copy of each Pokémon in the bank, for 718 total. I can probably explain it, but it won't make me look any less crazy.
The original Pokémon Ruby was my favorite game in the series, so I was over the moon when the remake was announced. Game Freak took my favorite game and made it more awesome than I could possibly imagine. Injecting the quality-of-life features from X and Y, like the built-in experience share, was a godsend. The DexNav, which showed exactly how many Pokémon were in a route, left me obsessing over getting that crown in every area. The fact that you could catch almost any Legendary Pokémon introduced up to that point left me searching every corner of the world for them. And the best part? Thanks to the Pokémon Amie mini-game, I could FINALLY pet my beloved Zangoose, who was my favorite Pokémon that generation.
I think this entire list explains perfectly why I'm crazy for Pokémon Omega Ruby. Game Freak pulled out all of the stops to make my favorite game in the series a wonderful experience. For me, Pokémon doesn't get better than this. — Kelley Ryan
---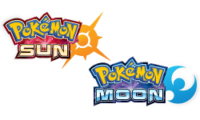 Publisher
The Pokémon Company
Developer
Game Freak
Release Date (NA)
November 18, 2016
I thought my dark cold heart was well and truly bored with the Pokémon series, but then along came Pokémon Sun and Moon to freshen up the series and remind us all why we fell in love with it to begin with. With an enchanting new tropical region based on Hawaii, a fun new set of starters, and a fun cast of characters it was hard not to fall in love with the game.
The addition of regional variants provided the series with a new way to revisit past favorite creatures in a fun way. The games even ditched traditional gym battles for new challenges against intimidating totem Pokémon. A wide array of new customization options and clothing that could be purchased along the journey gave players more ways to change up the look of their trainer and feel more like a part of this fun world. The story, while unlikely to win any awards, is entertaining and keeps things moving, especially in the revamped Ultra versions of the game, which tweak the main story and also add additional post-game content against a team of returning villains from past games. As final entries for the series on the 3DS, it's hard to ask for more than the wonderful stroll through the land of Alola. — Michael Apps
---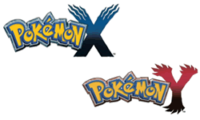 Publisher
The Pokémon Company
Developer
Game Freak
Release Date (NA)
October 12, 2013
Pokémon X and Y got me excited for a Pokémon game for the first time since the Pokémon Gold and Silver days, and that is not because the games in-between were bad. I just got old and lost interest in the series. But then I caught a glimpse of Pokémon X and Y showing the return of the Kanto starters and nostalgia hit me. It was time again to start a new journey with my boy Squirtle. Finally in a 3D world and with the introduction of Mega Evolutions.
My little Squirtle grew into a Blastoise and I realised that my team mostly consisted of starter Pokémon, since you also got a Torchic at launch as a mystery gift. We roamed the lands and together we conquered the Kalos region. — Erik van Asselt
---
Radiant Historia: Perfect Chronology

Publisher
Atlus
Developer
Atlus
Release Date (NA)
February 13, 2018
There was something about Radiant Historia for the original Nintendo DS that evoked the same feelings I had for Chrono Trigger a decade-and-a-half prior. I was in grad school at the time and in one of my many moves somehow misplaced my copy of the game. It was a hard game to get a second copy of, which is why I was excited when they announced an improved port for the Nintendo 3DS in 2017.
Yoko Shimomura's soundtrack is a highlight of the game and it captures the essence of the '90s SNES RPG era, as does the battle system. It's turn-based with grid components that involve character and enemy placement. Battles are challenging and fast-paced with some (again) great throwbacks to SNES RPGs. The time-travel elements are handled very well, and the game is generous with branching storylines and side-missions. It did a much better job with time travel than Final Fantasy XIII-2, and a few years beforehand as well.
Radiant Historia: Perfect Chronology is a perfect upgraded port. It features redrawn character portraits, additional battle mechanics and numerous quality-of-life improvements. For those weaned on SNES and PSX RPGs in the '90s and early aughts, this game will check all the right boxes. — Paul Shkreli
---


Publisher
Atlus
Developer
Atlus
Release Date (NA)
July 16, 2013
Again, this entry effectively covers multiple titles, covering both Shin Megami Tensei IV and its follow-up Shin Megami Tensei IV: Apocalypse. It took a decade for the fourth mainline SMT title to follow the third, and there were a multitude of spin-offs in the meantime. It definitely provided what series fans have come to expect in terms of a strong but very challenging combat system and providing enough of a welcome to newcomers without diluting the formula too much.
Nevertheless, Shin Megami Tensei IV did have its issues. The pacing and plot direction were not as strong as many had hoped, after perhaps being a bit spoiled by plenty of neat ideas from intervening spin-offs, and the game just generally lacked a bit of polish. Enter Shin Megami Tensei IV: Apocalypse, a what-if scenario based around its predecessor's Neutral ending that addresses many of its issues. With a much more engaging story, additional polish, and combat that refines what was the strongest part of its predecessor, Apocalypse ensured that the Shin Megami Tensei IV moniker is fondly remembered by 3DS owners. — Alex Fuller
---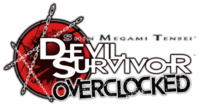 Shin Megami Tensei: Devil Survivor Overclocked

Publisher
Atlus
Developer
Atlus
Release Date (NA)
August 23, 2011
It might seem strange for me to still consider Shin Megami Tensei: Devil Survivor Overclocked to be one of the best games on the 3DS. It not only came out at the beginning of the 3DS's lifespan, but it's also an enhanced port of an already excellent DS game. It's clearly the definitive edition of the original Devil Survivor and the additions to the 3DS version make this fantastic game one of the best on the system. Devil Survivor's story is one of the strongest I've experienced in an RPG. I love how it depicts the dread and desperation of the people within the lockdown caused by the demon invasion. I also really enjoy how well all of the story routes are handled. Even the once definite "bad ending" (Yuzu's route) is turned around for the better in Eighth Day, an extra chapter appended to three of the game's routes in the Overclocked version. The voice acting is not only fantastic all around, it does wonders to enhance characters and make the story even more engaging.
Overclocked didn't do much to change the gameplay systems, just adding a few new demons, skills, and an easier difficulty setting. It didn't need to, though, as the original game already had fantastic combat. I love strategy RPGs and Devil Survivor's combat combined SRPG battles with Megami Tensei's Press Turn system. I love exploiting weaknesses in battles and Devil Survivor really satisfied that. The game's difficulty could spike at times, but I enjoy coming up with character and demon builds to win a fight. It's so satisfying to fuse demons into one with the right skill combination for a certain battle. I've gone through all of the routes in Devil Survivor Overclocked, but after writing this and recently having replayed its sequel, I feel like going back to it. I never did complete the compendium. — Cassandra Ramos
---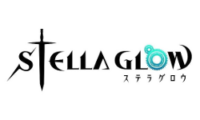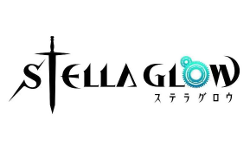 Publisher
Atlus
Developer
Imageepoch
Release Date (NA)
November 17, 2015
Stella Glow marks the swan song for quirky Japanese developer Imageepoch. I loved the Luminous Arc series and had a soft appreciation for Sands of Destruction despite its flaws. Knowing that my journey through Stella Glow marked the end of an era made finishing the game seem bittersweet. At least Imageepoch left the world with one of its most amazing games to date.
Stella Glow was a delight to play from beginning to end. I fell in love with many of the characters from the get-go. From the lovable rogue Rusty, to the ditzy Ninja Nonoka, the game has no shortage of fun personalities that you get to know over the course of the story. Even with the standard isometric combat, the variety of character types lets you throw different things at the battle system to see what sticks. Stella Glow's story was also a roller coaster ride, making you think it was going to go one way, then pulling the rug out from under you, and turning the entire plot on its head.
I see Stella Glow topping many "Hidden Gem" lists in future articles about the 3DS. It certainly makes me sad knowing it was Imageepoch's last game, but at least it went out with a bang. — Kelley Ryan
---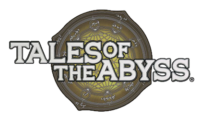 Publisher
Bandai Namco
Developer
Bandai Namco
Release Date (NA)
February 14, 2012
Tales of the Abyss's 3DS port was pretty much unchanged from the PlayStation 2 original, save the graphics, but it retained all the charm, grace, and style of the original. This game really showed off the power that the 3DS was capable of having with its small frame and cartridges just due to going from the PlayStation 2 to the 3DS. It's another game that I picked up right after getting my new job after being unemployed. I had loved the original game on PlayStation 2; however, I was never able to beat it just due to the sheer volume of PlayStation 2 games that released and other things that required my commitment.
When I saw this got released, I had to support not just a great game but a much more accessible version of it. Portable has become synonymous to me for how to actually beat games just because console time has gotten so limited since having children, and being able to play one of the best games from the PlayStation 2 on the 3DS helped cement those feelings. — Robert Albright
---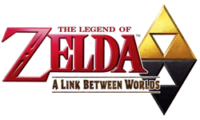 The Legend of Zelda: A Link Between Worlds

Publisher
Nintendo
Developer
Nintendo
Release Date (NA)
November 22, 2013
A Link to the Past was one of my childhood's fondest memories. For years I hoped Nintendo would recreate that experience in some way, but the shift had moved away from the top-down style into the new-age 3D grand epics. Then, Nintendo dropped The Legend of Zelda: A Link Between Worlds, a new Zelda title that was a sequel to the classic A Link to the Past! Not only was I able to roam the overworld of the SNES masterpiece, but the engine had a new system and more worlds and dungeons to explore. Score!
While I prefer the original, A Link Between Worlds was just what I wanted at the time. I even purchased the special gold 3DS specifically for the digital copy, even though I already owned a 3DS. Nintendo had made some other handheld Zelda titles, but none of them came close to recapturing the magic that the original had on the SNES quite like A Link Between Worlds. As of this article, I do believe it is due for another playthrough… — Ryan Radcliff
---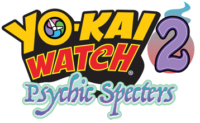 Publisher
Nintendo
Developer
Level-5
Release Date (NA)
September 30, 2016
One of my favorite gaming memories is sinking over 40 hours into Yo-kai Watch 2: Psychic Specters during a family vacation, most of which was spent engaging in post-game activities. Turns out some games only show their true potential after you beat them. The Psychic Specters version of the game adds a decent amount of content to play after finishing the main story, but even without that, the game is chock full of things to do. Earlier this year I wrote a piece about how Yo-kai Watch is the "Quintessential Vacation RPG" franchise, and I still believe it. In my mind, the games are the ideal handheld experience, with gameplay that is easy to execute but has layers of depth to make team-building fun. When not battling, exploring the detailed world is both relaxing and engaging with loads of yokai and bugs/fish to catch, as well as bountiful secrets to uncover. To put it simply, Yo-kai Watch 2 and the other 3DS entries are great fun and much more than Pokémon clones. — Trent Gleason
---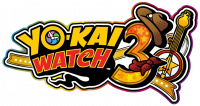 Publisher
Nintendo
Developer
Level-5
Release Date (NA)
February 8, 2019
While some of my colleagues may espouse the virtues of the first two Yo-kai Watch games, the final entry is the one that kept me enthralled for almost as long as the first two combined. While the Yo-kai Watch series has very visually been set in Japan, localizations of the first games indicated the games were set in a western country. Imagine localizers' conundrum when Yo-kai Watch 3 had the protagonist moving to the equivalent of the United States! They masterfully had the hero move to St. Peanutsburg in the country of "BBQ" and played the language barrier he experienced into him not understanding an exaggerated southern accent. No joke went untold and none of the 600+ yokai were left out of the western version. In addition to the hero from previous titles, players were also able to control a new female hero back in the original city from earlier Yo-kai Watch games.
While a slight change in the combat system wasn't exactly to my liking, after a few hours into the game, it really wasn't a big deal. With two protagonists starting in two different cities combating issues that would eventually combine into a single narrative, the vast amount of content in this final 3DS Yo-kai Watch entry was just amazing. There was a whole sidequest that used the dungeon-crawling combat engine of the Yo-kai Watch Blasters game released a year earlier that I enjoyably sunk a couple dozen hours into. There were more jokes and puns masterfully intertwined into yokai names and narrative elements than ever before and hilarious subplots involving government agents investigating the Y-Files, aliens, superhero yokai, and so much more. This was one of the final 3DS games ever released in 2019, and easily one of the best. — Matt Masem
---
We hope you enjoyed reading about some of our favorite 3DS RPGs, please let us know your favorites!