Langrisser I & II Coming West in 2020
NIS America has announced that it will be releasing Langrisser I & II in North America and Europe in early 2020. The remake of the first two games in the tactical RPG series will be released on PC via Steam, PlayStation 4, and Nintendo Switch. A $79.99 limited edition is available to pre-order from NIS America's North American online store, and will be available to order soon in Europe, containing:
Physical copy of Langrisser I & II for PlayStation 4 or Nintendo Switch
Art book
Two-disc original soundtrack
Three-disc Songs of War soundtrack
Collector's box
Collectible art cards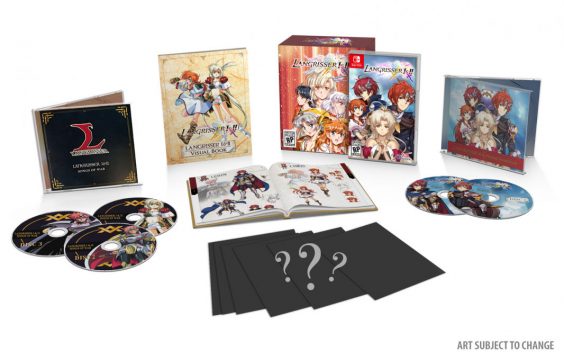 The first Langrisser game was originally released for the Sega Mega Drive/Genesis and PC Engine/TurboGrafx-16 in Japan in 1991 and brought to the west under the title Warsong. Langrisser II is set several hundred years after the first game, was originally released in Japan in 1994 for the Sega Mega Drive, and later remade for the Super Famicom under the title Der Langrisser. The remake includes new graphics, re-orchestrated music, and multiple quality of life improvements to the original releases. NIS America's teaser website indicates that both the new art style with character designs from Ryo Nagi and the classic style featuring designs from Satoshi Urushihara will be available.