New Blue Reflection Projects Announced
Koei Tecmo announced a trio of projects for Blue Reflection, the 2017 RPG developed by Gust. Blue Reflection Tie is a new game heading to PC, PlayStation 4, and Nintendo Switch, which Koei Tecmo has confirmed will be launching in North America under the title Blue Reflection: Second Light. Blue Reflection Sun is another game being developed with DMM Games and will release for PC, iOS, and Android. Finally, Blue Reflection Ray is an animated series that will begin airing in Japan on April 8, 2021. No further details have been provided regarding the games.
Blue Reflection was released for PlayStation 4 and PC worldwide, as well as for PlayStation Vita in Japan. The game follows three girls from Hoshinomiya Girls' High School venturing into a parallel dimension called the Common to fight against its world-threatening inhabitants, as well as solving various problems of their classmates.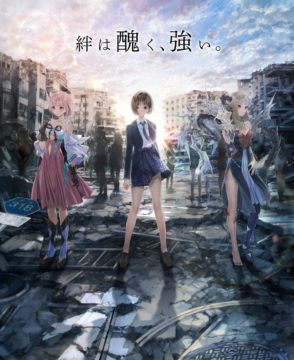 Source: Gematsu