Adventure Corner: Tangle Tower
Welcome to Adventure Corner, a column where members of the RPGamer staff can give their thoughts, impressions, and pseudo-reviews for various adventure titles that don't come under our usual coverage. Adventure Corner is aimed at delivering opinions on a wide range of titles including visual novels, point-and-click adventures, investigative mysteries, and so forth.
In this edition of the column we take a look at Tangle Tower on iOS.
---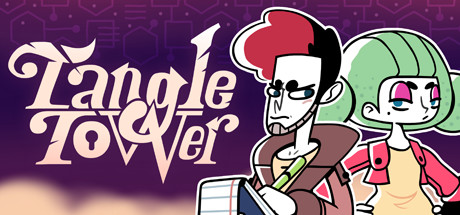 Tangle Tower
Platform: iOS
Release Date: 09.19.2019
Publisher: SFB Games
Developer: SFB Games
A few years ago, a quaint and high-quality whodunnit mystery game landed on iOS called Detective Grimoire.  With smooth animations and excellent voice acting, it was an example of the excellent games that could be available on a mobile platform.  Fast forward to the Apple Arcade launch and the second game in the Grimoire series, Tangle Tower.
Continuing the tradition of the first game, Tangle Tower combines attractive graphics with high-quality voice acting to create a fantastic puzzle-driven murder mystery.  Landing at the titular Tangle Tower, a bizarre home located on an island in the middle of a dead lake, Grimoire and his sidekick Sally (fresh off a promotion to main character billing) must solve the murder of one of the tower's residents.  Three families live within these weird walls, and a recent engagement is attempting to tie the two estranged branches back together in harmony.
With nine residents including the dearly departed, Grimoire and Sally must question the alliterate members of the household, including plenty of Pointers and flocks of Fellows.  All are suspects in the murder of Freya and despite initial appearances, it's probably not the painting that stabbed the talented young woman.  Just believe Sally on this one.  Each character has testimony to give about their actions leading up to and after the murder, has opinions on the other household members, and will react to various pieces of evidence.
Sally and Grimoire will need to peek into every nook and cranny to discover all the secrets hidden in this weird building.  Each room has at least one puzzle to solve to acquire a new piece of evidence or unlock additional progress.  These puzzles vary but mostly require spatial awareness, ability to understand movements, and consequences of actions.  As the two detectives uncover more mysteries, they will be able to unlock conflicts in each murder suspect's testimony, though what is discovered can often just lead to more questions.
Clocking in at a comfortable four to six hours, the game oozes charm from beginning to end, and demonstrates that quality mobile games exist outside the tired genre of freemium gatcha money sinkholes.  Translated into an impressive number of languages, Tangle Tower provides a great experience for anyone looking for a witty whodunnit with challenging puzzles.  For those who prefer to play games on a bigger screen, Tangle Tower will also be available on Steam and Nintendo Switch in the near future. — Anna Marie Privitere