Adventure Corner: A Summer's End – Hong Kong 1986
Welcome to Adventure Corner, a column where members of the RPGamer staff can give their thoughts, impressions, and pseudo-reviews for various adventure titles that don't come under our usual coverage. Adventure Corner is aimed at delivering opinions on a wide range of titles including visual novels, point-and-click adventures, investigative mysteries, and so forth.
In this edition of the column we take a look at the romantic visual novel A Summer's End – Hong Kong 1986 on PC.
---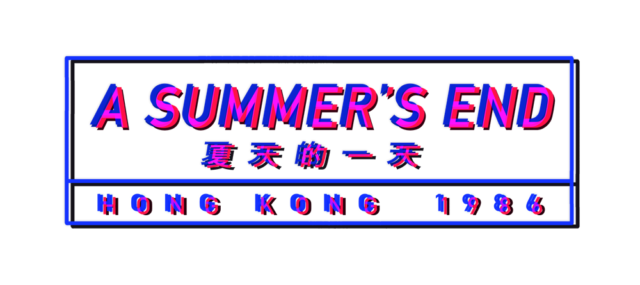 A Summer's End – Hong Kong 1986
Platform: PC
Release Date: 04.23.2020
Publisher: Oracle and Bone
Developer: Oracle and Bone
I openly admit it — I am a crier, especially when it comes to stories that really tug at my heartstrings. With COVID-19, added pressures have caused a lot of us to feel different levels of exhaustion, a lack of focus, and even being more emotional. Playing through A Summer's End – Hong Kong 1986 left me weepy and exhausted. It is a story that exists in a specific time and space yet reminds you that there is still so much work in the world to be done.
A Summer's End is the story of Michelle, a young office worker who breaks her brand-new pair of heels and ends up visiting the Mong Kok area in Hong Kong to get them fixed. It is there she meets Sam, the daughter of a shoe cobbler, and the story moves from there. Michelle is envious of Sam's carefree spirit, and Sam sees Michelle as a beautiful soul needing to break out of her shell. Michelle's mother does not approve of her going out late or dismissing work, which leaves our heroine feeling emotionally trapped — stay the approved course of action, get married and have a child, or explore newfound feelings and see where they lead.
Michelle and Sam's stories are beautiful for a lot of reasons. At no point does the player ever feel like Michelle is pressured into the relationship and the way in which Oracle and Bone have set up the decisions in this story all feel organic. The choices never feel hollow, as they all fit a narrative of the joy and fear that come with self-expression and discovery. Instances of Michelle interacting with her mother can be difficult to read about, but these moments aren't any less important to the story given the 1980s were a time of whirlwind changes. Michelle's mother being very traditional opens a conversation for the player about the past versus the future, and it provides insight into what Hong Kong was like during a time of great change.
Michelle and Sam's relationship is also wonderful to watch as it unfolds. It is clear the developers went out of their way to create this consensual and kind relationship between these women, and Michelle's responses to learning about her sexuality feel so real as the story develops. Sam's energy and encouragement also drive home to the player how committed she is to Michelle's happiness. I will not lie, watching their relationship blossom was a very emotional experience for me as someone who is bisexual, because I recognized how difficult it is to be open with family and friends about sexual identity and preference.
Both endings of this game are worth achieving. One ending is not satisfying on purpose because it asks the player to accept traditionalism, while the other is important because it recognizes how people change and come into their own skin. One thing I admired about this game was the additional information at the end regarding Hong Kong and its relationship to LGBTQIA+ issues, and how hard people are fighting even now for equality. It is a magnificent and strong sentiment to read at the end, but it gives so much more context to the story than at first glance.
A Summer's End also has some of the most beautiful artwork ever seen in a visual novel. The amount of care and detail that went into the graphics of this game only amplify how powerful and important this story of identity and love is. Players will feel like they are in a neon haven at night, and will feel the busyness of Hong Kong during the day. The game's soundtrack does a good job of balancing both those versions of the city. The music is full of '80s synth-pop coupled with more subtle tracks, that play up the emotion of the story and the importance of the setting. The marriage of the graphics and soundtrack make this visual novel a complete package.
If you love visual novels, Oracle and Bone's A Summer's End has a lot to offer for players who need the emotional connection provided throughout the game. This story is beautiful, thoughtful, and even uncomfortable at times, and the two endings are very different but equally important. A Summer's End is easily one of the best visual novels I have played in a long time and its story is going to follow me easily for the rest of my life.