Romancing SaGa Re;univerSe Interview
Square Enix's mobile title Romancing SaGa Re;univerSe is now available in North America and Europe. The free-to-play title can be downloaded now for iOS and Android. Series producer Masanori Ichikawa was kind enough to answer a series of questions from RPGamer about the game.
---
RPGamer: How does being set 300 years after Romancing SaGa 3 affect the game? Was there any particular reason in having the direct connection and when the game takes place?

Masanori Ichikawa, Series Producer: Thank you for interviewing me, RPGamer. My name is Masanori Ichikawa, the producer of the SaGa series.

For this title, we used parts of the Romancing SaGa 3 lore, such as the world map and the characters. In Romancing SaGa 3, the Rise of Morastrum—an event that takes place every 300 years in which all lives born that year perish—is the key element of the story. The story of Romancing SaGa 3 concludes in that setting, and this title's story is set 300 years after.
RPGamer: What elements of the Romancing SaGa series do you feel have translated well to the
game?

Ichikawa-san: I believe we were able to incorporate the essence of what makes the Romancing SaGa series, as well as the other SaGa series titles, so interesting. I want people to become acquainted with the SaGa series through this title, so this was a must.

I believe the battle system and character development aspects are especially entertaining.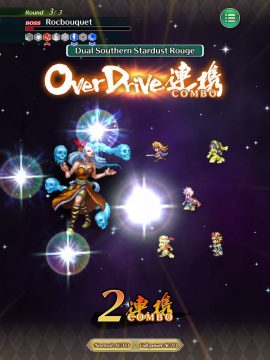 RPGamer: Are there any new elements you have added that work particularly well with the series
and the mobile platform?

Ichikawa-san: There is a feature called the style system which doesn't let the units that you've already upgraded go to waste (whereas in the majority of games with a gacha-type system, the units you previously had—no matter how much you like them—will often become outdated once you obtain a more powerful unit).

I believe this is the element that works particularly well.
RPGamer: Will the characters from previous SaGa games have stories centered around them?

Ichikawa-san: Of course! We are planning various stories centered around various characters, as players look into their memories in the form of "visions" as they climb up the towers.
RPGamer: How does the summoning process work?

Ichikawa-san: This game's summoning system:

Is not pay-to-win.
Is thoroughly enjoyable even without in-game purchases.
Does not let the units you've already upgraded/enhanced go to waste.
Allows players to perform summons many times due to the large number of jewels (in-game currency) distributed.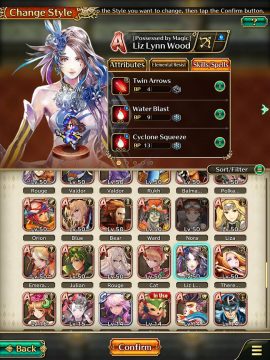 RPGamer: Are there any inspirations from other mobile titles that you've incorporated into Re;univerSe?

Ichikawa-san: We didn't get too much inspiration from other mobile titles, but we did get inspiration from quite a wide range of SaGa series games.
RPGamer: How do you plan to welcome or attract those who don't have history with Romancing SaGa?

Ichikawa-san: We are marketing/promoting the game quite heavily to spread awareness for Romancing SaGa Re;univerSe. Since this game is free, it should be accessible and easy to try out. Furthermore, we hope people find interest in Romancing SaGa 2, Romancing SaGa 3, as well as SaGa Scarlet Grace: Ambitions.

This game was created in order to get as many people as possible acquainted with Square Enix's SaGa series. Though SaGa is a fun JRPG series, it isn't quite well-known outside of Japan, so I hope you all give the game a try.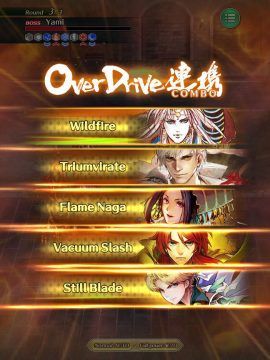 RPGamer: The game page pushes the fact that the game is "free-to-play not pay-to-win" apparently by making strategy and management of accessible loot more important than raw stats. Can you elaborate on how this experience works?

Ichikawa-san: These are very specific examples, but some Japanese players beat the game using only units of the lowest rarity, while some others have completed the game without ever performing a single summon. As you know, the so-called "self-imposed restrictions" approach.

By enhancing units and being strategic, you can progress in the game even with units that are deemed as being weak. And on the other hand, even characters with a high rarity will stay weak if you don't enhance them. And of course, there are many players who enjoy the game without making any in-game purchases whatsoever.

This game has been created to get many people acquainted with or interested in the SaGa series, which is why the game balance is the way it is.
RPGamer: Is the soundtrack entirely original or is it a blend of classic tracks and new ones? Is Kenji Ito the sole composer?

Ichikawa-san: There are various tracks in the game, from classic ones to new arrangements of past music. The game includes not only tracks by Kenji Ito, but also SaGa tracks by such composers as Nobuo Uematsu and Masashi Hamauzu.
RPGamer: Is there any multiplayer in the game, and if so, what form does it take?

Ichikawa-san: There aren't any multiplayer elements. We may implement something in the future, but it's generally a single-player game.
---
We would like to extend our deepest thanks to Ichikawa-san for answering our questions and to Fortyseven Communications and Square Enix for facilitating the interview. Romancing SaGa Re;univerSe is available to download now for free on both iOS and Android.