RPGamer Wants You!
Update — Please note that we are no longer actively seeking new applicants for the news writer position. We will continue accept any inquiries for roles but please note that you may be placed on a reserve list rather than invited to join immediately.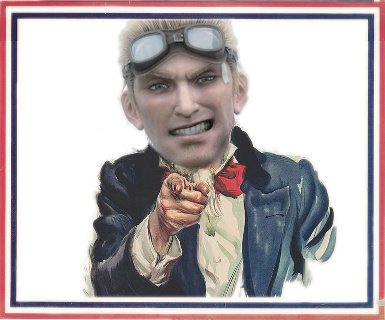 RPGamer is currently on the lookout for new volunteer writers to join our team. In particular we are looking for applicants to fill the following role:
However, we will consider other roles if they are mentioned by applicants.
Positions at RPGamer are currently unpaid, but this isn't to say that working here is without other rewards. Those writing for the site are encouraged to go about it as professional a manner as possible, letting its writers have their content be read by a wide audience and the most renowned video game companies in the industry. RPGamer staff members are also privy to their very own @RPGamer.com email address, as well as the satisfaction of knowing that they are an integral part of RPGamer. Working here is also an excellent way to break into the gaming world; many of our former staff have gone on to work with development houses and news outlets both in the US and abroad.
Though we are hiring for specific roles at present, RPGamer staff members are not necessarily beholden to those positions and after growing comfortable will be given opportunities to branch out into other areas of the site. Features in particular are generally open for contributions from everyone on the site, regardless of their position. The News Writer position is regarded as a good starting point for those looking to get into games writing, and has been the initial role for many of our current senior staff members as well as for past staff members who has gone on to find paid roles in the industry.
---
Role Descriptions/Requirements
News Writer
As a news writer you be responsible for writing and posting news articles. These are sourced from a mixture of press releases, official publisher and developer communication, and other video-game related websites within a queue of articles. Successful applicants will be expected to contribute around four or more articles per week — with consideration giving for personal availability and how much news is currently available. News writers will not be required to actively go out and discover stories themselves, but a willingness to do so is appreciated.
Successful applicants will need to follow RPGamer's policy of no editorialising in news articles (however, news writers who wish to do so are permitted to editorialise in a larger hands-off preview article for an upcoming title if they wish, with later opportunities provided to branch into other areas of the site). Editorialising is considered any statement that would be considered opinion; even something like "we look forward to hearing more" is considered editorialising. News writers are also expected to assist with the proofing of news articles written by other staff members and are also welcome to contribute towards any site-wide features. It should be noted that RPGamer does not report on game leaks or rumours; accuracy of reporting takes priority over speed.
Universal Requirements
No experience is required to volunteer at RPGamer. However, applicants will need to be self-motivated and able to work autonomously. If you are unable to work without constant supervision then RPGamer is probably not the place for you. In addition to creating their own content, all staff members are expected to assist others by proof-reading their articles. Successful applicants will also need to adhere to RPGamer's internal policies with respect to NDAs and accuracy of reporting, with the following policies being of particular interest to those applying for the reviewer or news reporting roles –
– Reviews and news should always be written in third-person (no "I", "you", etc.). We'll allow maybe a sentence or two of first-person in the intro and conclusion of a review but even then we'll try and figure out a way to word it without doing so if possible. For features/convention reports, we're happy to include first- and second-person as these are personal pieces, but it should be avoided in formal articles like news and reviews.
– No profanity. The site aims to keep its content PG (even if a lot of the actual games may not be), and virtually every case of swearing can be replaced with a much more eloquent statement.
– You must be willing to accept feedback and make adjustments or rewrites as necessary based on that feedback. Feedback is always given with the goal of improving your content as well as eliminating any errors. No one's reviews are perfect, even those experienced reviewers who undergo the most rigorous self-proofing endeavours!
---
How to Apply
In order to apply for a position please send an e-mail to severinmira@rpgamer.com providing your personal details (name, location, etc.) and the position you are applying for as well as any other details you feel are relevant such as why you would like to join us, etc.
For news writers we would also like to ask that they submit a hypothetical news story based on the following subjects: "Bandai Namco announces a new mainline Tales title" or "CD Projekt RED announces a new Witcher title not starring Geralt". Applicants have licence to add any additional details they wish — such as release date, platforms, gameplay style, etc. that can be imagined or based on other games — but keeping things fairly short and sweet is also very welcome. The sample is more to give us an indication of writing style and to help offer some early feedback or training. Please note than editorial positions, such as reviews, require at least one writing sample applicable to the role applied for, which it is preferred to have included with your application e-mail.
Please note that you must be an least 18 years old to apply. Sorry, no exceptions.
Update — Please note that we are no longer actively seeking new applicants for the news writer position. We will continue accept any inquiries for roles but please note that you may be placed on a reserve list rather than invited to join immediately.
---