WrestleQuest
Pro wrestling and RPG fantasy collide in the ultimate pixel powered adventure. "Macho Man" Randy Savage and tons of other icons offer guidance as you powerbomb your way to glory beyond the ring.
Releases
Date:

Region:
Platform:
Publisher:
Developer:

Q3/2022
Reviews
No reviews for this game
Game Content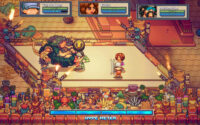 Mega Cat Studios and Skybound Games released a new trailer for WrestleQuest. The minute-long video introduces its turn-based bouts.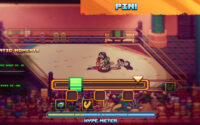 RPGamer was able to check out WrestleQuest at this year's PAX West. If you want to play an 80s wrestler, hurl insults, and punch people in the face, this is the game for you.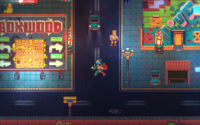 Mega Cat Studios and Skybound Games' WrestleQuest sees pro wrestling and fantasy collide. Players will get to join up with a roster of licenced wrestlers from the '80s through to today this summer.
WrestleQuest Screenshots - March 16, 2022