Square Enix Unveils Life Sim RPG Harvestella
Square Enix has announced a new life sim RPG, Harvestella. The game is set in a fantasy world where four crystals called the Seaslight create harmony between the four seasons. However, abnormalities appear leading to the Quietus, a season of death that occurs between the seasons. The Quietus sees crops wither, while people are unable to step outside, and appears to be getting longer each year.
Players control a male or female protagonist who was saved by a doctor in the village of Lethe after collapsing during the Quietus and has lived nearby since. Other major characters include Aria, a scientist who lives with the protagonist while investigating the Quietus and has accidentally traveled to the past; Asyl, a member of the Argus Brigade who grew up in the village orphanage; and Shrika, a missionary for the Seaslight Order that worships the Seaslight and who travels around resolving incidents.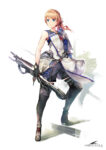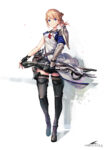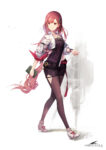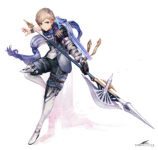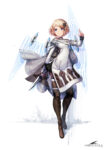 Players have many options for how they spend their time. They game farm, cook, craft, socalise and build relationships with townsfolk, or set off on adventures to surrounding towns and dungeons. Many of the dungeons depict the four seasons, and players are even able to obtain a submarine and explore the ocean. The game features an action combat system, with players able to use a variety of Jobs. For example, the Fighter has quick sword techniques and is adept at dealing with single and multiple enemies. Meanwhile, the Shadow Walker uses twin blades as is able to enhance its own attacks to deal major damage, while the Mage specialises in long-range magic attacks designed to target enemy weaknesses.
Harvestella features concept art from Isamu Kamikokuryo (Final Fantasy XII, Final Fantasy XIII) and music by Go Shiina (God Eater, Tales of Legendia). It is being developed for PC and Nintendo Switch, and is set to be released on December 4, 2022. The game is available to pre-purchase now via Steam for $59.99, and will be available to pre-purchase on the Nintendo eShop at a later date. A physical edition will also be released on Nintendo Switch.