Dragon Quest X Updated All in One Package Heading to Japan
Square Enix has announced an updated "All in One Package" for MMORPG Dragon Quest X in Japan. The physical package will launch for PlayStation 4, Nintendo Switch, and PC in Japan on May 14, 2020, and contain all five "versions" (versions two through five effectively being expansions) of the game.
Dragon Quest X was originally released in Japan in August 2012 for Wii, before later being ported to Nintendo Wii U, PC, Android, iOS, Nintendo 3DS, PlayStation 4, and Nintendo Switch. Volumes two through five are not available on the Android, iOS, and Nintendo 3DS versions, which all work through a streaming service, with the Wii version also not receiving volumes four and five. The game has not been released in English and there is currently no news regarding a potential western release.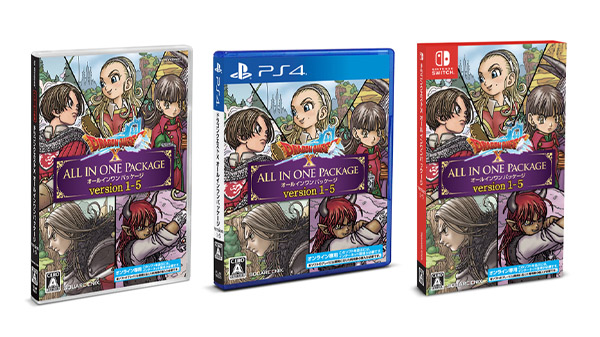 Source: Gematsu