The Legend of Zelda: Link's Awakening Review
Like a Fine Wine
The Legend of Zelda series has a long and interesting history of portable entries, but none has endured in popularity quite like the original. The Legend of Zelda: Link's Awakening Remake gives the classic game a fresh coat of paint, but mostly stays true to the gameplay of the original, for better or worse. Can the design of a 26-year-old game possibly stand up after all these years? Surprisingly, or perhaps not so for the game's longtime fans, Link's Awakening remains wonderfully engaging and charming, especially with an adorable art design and remastered music.
Link's Awakening's story begins with Link being shipwrecked on a strange island. Pretty quickly it becomes apparent that there is something very mysterious about the place. The residents are strange and quirky, and seemingly out of place monsters from the Mario series appear throughout. A talking owl tries to guide Link towards awakening a creature called the Wind Fish, as this is his only means of escaping the island. It makes for a compelling mystery that keeps the player moving forward, and the residents of the island provide many emotional moments from the hilarious to the heartbreaking. That said, the story moments are always kept brief, so that gameplay remains king. Sometimes less is more, and Link's Awakening illustrates this perfectly.
Gameplay-wise, things will be immediately familiar to anyone who has played a 2D Zelda game. Players explore the island and complete dungeons to gain new tools, which in turn enable more exploration. Players will want to explore more as well because there are many secrets to find, optional items to acquire, and a trading chain to complete. Though the game's island is not a huge map, it is full to the brim with things to do. The dungeons themselves lean towards the shorter and easier side, yet never feel boring or like complete pushovers. They include clever puzzles, usually based around the tool you acquire in that location. If the player ever gets stuck trying to figure out how to get to the next dungeon, there's an in-game help line that provides hints for where to go next. It doesn't spell things out exactly, but getting pointed in the right direction is generally enough.
The game settles into a wonderful loop of exploring, followed by a dungeon, followed by more exploring and so on, that is delightful to play. There's never any pressure to move on to the next destination, so completionists can have at it to their heart's content. Like most Zelda games, there are pieces of heart containers to track down to increase the player's life total, many of which are often hidden quite well. In addition, Link's Awakening has hidden seashells around the island. These are often extremely difficult to find. Hunting these is as addictive as ever, and there are now more to find in the remake. Finding all of them grants some wonderful rewards for the player.
There are a number of tweaks and improvements from the original that do make this remake much friendlier to play than the original. Thanks to having many more buttons than the original Game Boy, the sword, shield, and pegasus boots are now mapped directly to different buttons when acquired. Originally these had to be swapped out like other tools when the player wanted to use them. This makes combat much easier to navigate since the sword and shield are always available. Also new is the ability to add pins to the island map and dungeon maps so players can mark important locations. There is a new dungeon designer feature that isn't all that interesting, but the game also doesn't force it on players. It's a shame it isn't more robust, given the desire by many for a Zelda maker-type game, but it is OK for what it is. It does feel like a bit of a shame that there isn't much new or expanded content in the game, but the fact that the game feels like a complete breezy experience without it shows that it wasn't really needed either.
The graphics in Link's Awakening, to put it simple, are delightful. The whole game looks like it could be a toy version of a Zelda adventure, and the characters look like the original Game Boy sprites pulled directly into 3D. The overworld is now presented as a complete, interconnected area as well, where as in the original it was split into separate screens. It's a nice change that makes exploring the island a lot easier. Dungeons and other indoor areas are still split up into into multiple screens, but it never feels like this is an issue. Similarly, the remastered music is wonderful, sometimes sounding exactly like the original game but usually adding extra layers and instrumentation. The signature "Ballad of the Wind Fish" song is absolutely breathtaking, and will likely bring a tear to the eye of fans.
The Legend of Zelda: Link's Awakening remake is not only a breezy and fun classic, it's a clear reminder in this age of Breath of the Wild that 2D Zelda games can still provide powerful experiences. With a fresh coat of paint, but very little changed gameplay-wise, Link's Awakening feels like a new experience. It is an easy game, even on the new Hero Mode, but this thankfully never feels like major negative when playing. The new dungeon maker feels like a bit of a missed opportunity, but isn't terrible and doesn't negatively impact the game as a whole. The story is as weird and wonderful as it always was, and though player's time with the game will be short, the memory of it will last a lifetime.
Scores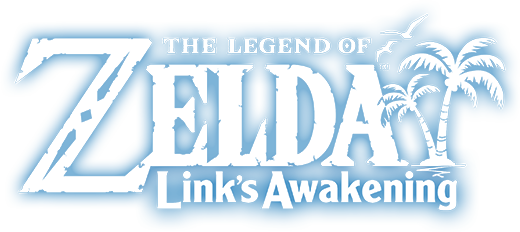 Beautiful, adorable new graphics




Wonderful reworked soundtrack




Just as engaging as the original



Not much new content




Leans towards the easier side, even on Hero Mode