Episode 76: Enter the Q&A-Verse – Q&A Quest
This week in Q&A Quest, we continue our Spider-Man movie discussion by analyzing every thing wrong with Spider-Man 3. We also discuss some actual RPGs, such Dark Souls and Yakuza, along with some RPG urban legends.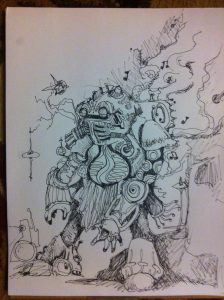 Artwork by Budai.
Ask us questions on the forums here.
Podcast: Play in new window | Download
Subscribe: Apple Podcasts | Google Podcasts | Android | Email | RSS