Extra Life 2023

RPGamer is proud to be participating in EXTRA LIFE 2023!  Once again, we'll be playing games for far too many hours straight to raise money for the Children's Miracle Network.  This is the fourteenth year that RPGamer will be participating in Extra Life, and together we've raised tens of thousands of dollars with donations from as little as $1 to help sick kids and fund research.  This event is poignant for the staff as we not only play for sick kids, but for our editor-in-chief Michael A. Cunningham, who passed away from cancer in 2018.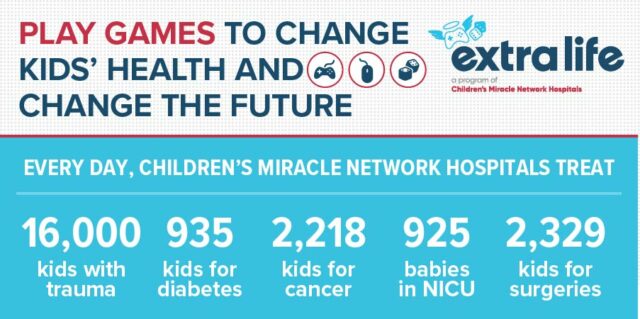 ---
WHAT IS EXTRA LIFE?
Extra Life unites thousands of gamers around the world to play games in support of their local Children's Miracle Network Hospital. Since its inception in 2008, Extra Life has raised more than $40 million for sick and injured kids.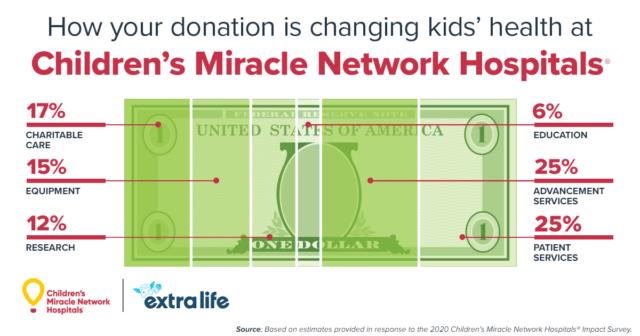 ---
WHEN IS EXTRA LIFE?
Extra Life this year is on November 4th, 2023, but just one day won't satisfy us, oh no!  We'll begin on November 3, 2023, at 4pm Eastern and end on November 6, 2023, at 12:00am Eastern — and of course we're going to stream the whole thing. Make sure you're following our Twitch channel at https://www.twitch.tv/rpgamer to be notified when the stream team goes live!  Your donations can make more happen — see individual donation pages below for more info.  Anna Marie will also be having a donation matcher this year — tune in for details closer to the Extra Life kickoff.
---
WHAT IS THE SCHEDULE?

Friday (Nov. 3) (All times Eastern Standard Time)

4pm — Paws Plays Kick-Off
7pm — Scar
10pm — SpareOmbres
Saturday (Nov. 4)
2am — Sweet Dreams with HerrFrog
11am — RPGCast Special Edition – Join the Stream Team shenanigans
2pm — Paws Plays
5pm — Peter
8pm — Among Us With RPGamer Community Members!
9pm — The Revenge of Peter
Sunday (Nov. 5)
12am — TAM in the AM
8am — Scar
11am — Noodle's Debut!
2pm — Paws Plays
5pm — Noodle's Debut Part Deux
9pm — Peter
---
HOW CAN I HELP?
Donate, share, come cheer us on!
Help any of our staff participating in Extra Life 2023:
Share your favourite donation link to friends and family and ask them to donate.  Retweet away!
Come watch us during Extra Life 2023 on our Twitch channel, celebrate the return of of Chris' yearly Soulslike run, help keep us awake, and join us for an unforgettable weekend!