Manafinder
Take the role of a manafinder in this Japanese-style turn-based RPG set in the beautiful but unforgiving world of Aevi. Fight your way against ferocious beasts and other threats in the quest for manastones as you define the fate of the exiled.
Releases
Date:

Region:
Platform:
Publisher:
Developer:

2022-10-05
Reviews
No reviews for this game
Game Content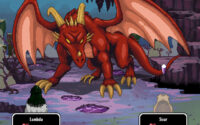 Developer Wolfsden has announced a release date for Manafinder. The pixel-art turn-based RPG will launch on PC in a month.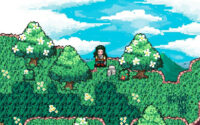 Manafinder is a pixel-art turn-based RPG from Wolfsden. The game is set in a world roamed by powerful beasts and planned to release to PC next year.
Manafinder Screenshots - September 30, 2021