The Witcher 3 Coming to Switch
During its Nintendo Direct presentation for E3, Nintendo revealed that CD Projekt RED's The Witcher 3: Wild Hunt will be released on Nintendo Switch. The game will be released later this year as The Witcher 3: Wild Hunt Complete Edition, which includes the Hearts of Stone and Blood and Wine expansions, as well as the sixteen pieces of free DLC released on other platforms. The physical edition will include some physical bonuses: The Witcher Universe compendium, a game map, and stickers. The port is being handled by Saber Interactive in cooperation with CD Projekt RED.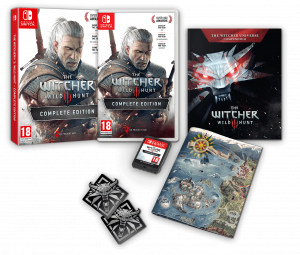 The Witcher 3 is the critically-acclaimed action RPG that follows Geralt of Rivia as he searches for his surrogate daughter, Ciri, as she is being chased by the Wild Hunt. The game received RPGamer's 2015 Game of the Year Award.