RPGamer Editor-in-Chief Michael A. Cunningham Passes Away
It is with the utmost sadness that we at RPGamer must announce the passing of our long-time Editor-in-Chief Michael A. Cunningham this morning. Michael has been the backbone of the site for many years, and it is impossible to overstate how his tireless support and positive attitude have been key factors in making the site a wonderful place to write for. He will be greatly missed by all both here and in the wider gaming community, which was only bettered by his presence.
RPGamer would like to thank all those who have given and wish to offer their support following this news. We will be providing a celebration of his life — and the many great memories we will keep of him — in the near future; we will also be temporarily suspending regular updates for a few days. We hope you join us in passing our condolences onto all Michael's family and friends.
As we've been getting some questions regarding this, Michael's family asks that no flowers be sent to his home or the service for celebrating his life. Instead, please consider a donation to St. Jude's or your local SPCA in his name. RPGamer would also like to invite all of those who had the pleasure of interacting with Michael the chance to contribute their memories and tributes. For more details please check here.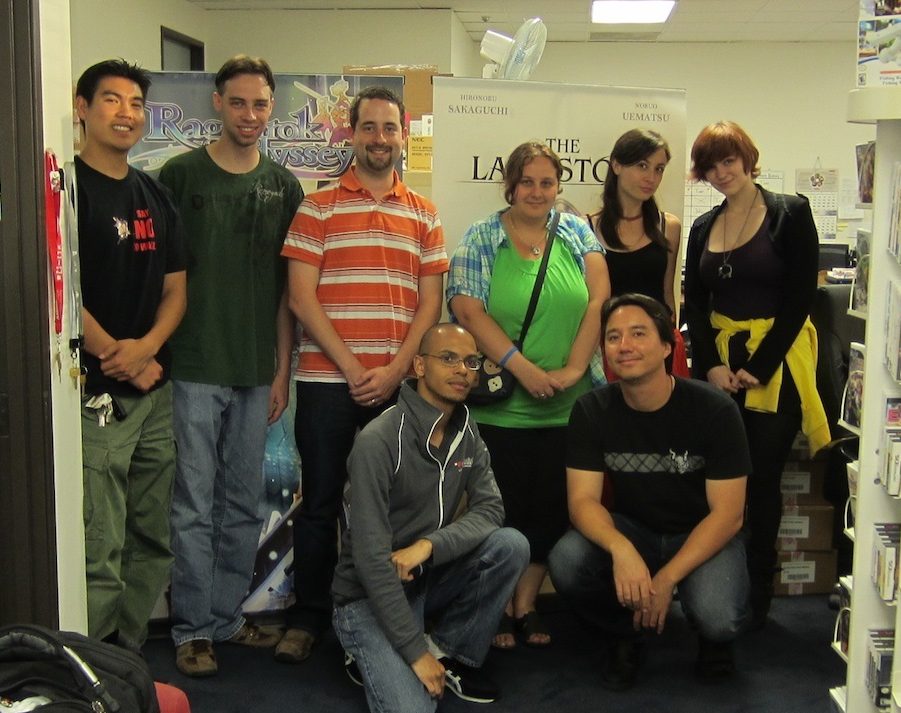 Michael A. Cunningham (orange shirt) visiting XSEED Games during RPGamer's Run to the Sun in 2012