Dawnthorn
Dawnthorn is a top-down, pixel-art ARPG with a character and experience firmly rooted in the 8bit era. It features action-adventure style gameplay.
Releases
Date:

Region:
Platform:
Publisher:
Developer:

Unknown
Reviews
No reviews for this game
Game Content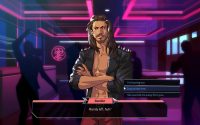 The Kinda Funny Games Showcase featured lots of titles. Amongst them were several indie RPGs that received some teaser videos.