Best Expansion

Fire Emblem Three Houses: Cindered Shadows

I guess it shouldn't be too much of a surprise that one of the best RPGs of 2019 spawned the best expansion of 2020. Fire Emblem Three Houses: Cindered Shadows adds a never-before-mentioned fourth house to the school at Garreg Mach Monastery. While the setup beggars belief – a large group of students and other social outcasts have been living under the monastery without anyone noticing – the new Ashen Wolf house has a lot of personality to make players forgive the questionable setup.
It's an interesting DLC that expands the lore surrounding Saint Seiros as well as further fleshing out the story surrounding Byleth's birth. Of course, the other half of Fire Emblem is the strategy battles, and Cindered Shadows adds new giant enemies to face as well as plenty of twists to standard encounters that add a satisfying challenge to the game. Cindered Shadows is the best expansion of a Fire Emblem game, adding to the lore and fleshing out the main characters, while also adding some likeable new characters. It's a great complement to an already-excellent game, whether a player has finished the campaign with one or all three houses.
---
Best Non-RPG

Streets of Rage 4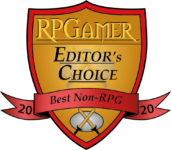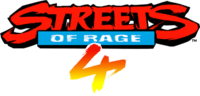 I love beat'em ups and 2020 was the year that my favourite series was revived. Streets of Rage 4 is my most completed game of the year, having nearly beaten it with every single character, and playing it on different difficulty levels. This sequel offers everything that Streets of Rage fans love, while also being very accessible for newcomers. Whether it was playing the game co-op with my roommate or just mindlessly working my way through the levels with each character, Streets of Rage 4 is the perfect kind of comfort food to play during a global pandemic.
---
Most Played / Most Completed

Final Fantasy VII Remake

Most Played is often the least surprising result in our year-end awards, and that trend continued in 2020. A new Final Fantasy release is always going to attract huge amounts of attention from our staff, let alone when it's the long-awaited remake of one of the most prominent JRPGs ever released. Final Fantasy VII Remake has been a long time coming, with a lot of that time spent by many in trepidation of how badly wrong it might go, but that clearly hadn't dulled our excitement and, looking at its appearance elsewhere in these awards, that wait has been worth it.
Given that statement it's unsurprising that the game also comes in as being the Most Completed title, with over 80% of the staff who started it managing to finish it by the time of our award voting, highest in both total and percentage of those eligible. Excitement over another Square remake was also a big factor in the second-most played title, Trials of Mana, though Atlus and Vanillaware's 13 Sentinels: Aegis Rim's fascinating narrative helped ensure that it leapt up into being the second-most completed title among the RPGamer staff.
by Joshua Carpenter, Sam Wachter, and Alex Fuller