Best Non-RPG

AI: The Somnium Files / Untitled Goose Game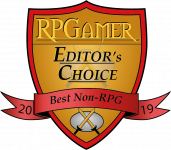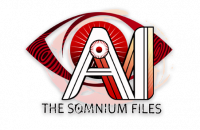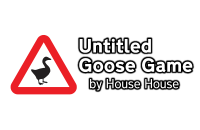 With there being so many top-drawer RPGs this year, it was much harder to find a standout non-RPG beloved by the staff, so we have two instead. Kotaro Uchikoshi has been making some of the most interesting visual novels for years. His newest work, AI: The Somnium Files, ditches the locked room puzzles of the Zero Escape games for exploring the subconscious of uncooperative witnesses in the pursuit of a serial killer. Despite the differences, the mix of a serious storyline — once more spread across multiple timelines — and an odd sense of humor remains. Uchikoshi is a master of leaving small hints and weaving a multitude of plotlines together. RPGamers who value interesting stories should certainly not let AI: The Somnium Files pass them by.
Meanwhile, it finally happened. The goose is loose and Untitled Goose Game saw a release on PC and consoles in 2019. And somehow made it onto this list. Even though the game itself is quite short with a playtime of around three hours, it is three hours of stealing from shops, scaring children, honking loudly, and more stealing. It feels like he even stole a piece of our hearts. So it is not a surprise that we show some love to this game during the RPGamer 2019 Awards. Honk!
Most Played

Fire Emblem: Three Houses / Pokémon Sword and Shield

Two of Nintendo's long-running RPG franchises received new entries for the Switch in 2019, Fire Emblem and Pokémon, and both have many admirers among RPGamer staff members. It should come as no surprise that both Fire Emblem: Three Houses and Pokémon Sword and Shield tied for Most Played. Fire Emblem: Three Houses deviates significantly from previous games with its school management system. Despite some wariness about it before release, it was not enough to dissuade many of us from playing it. Even with this and other changes, such as how units change classes, Three Houses still has the tactical combat, engaging cast of characters, and support conversations the series is known for. While likely not everyone on staff has gone through all four story paths, many still picked one of the titular three houses and their eclectic students to teach.
Pokémon Sword and Shield may have alienated some players with its reduced Pokédex and other shortcomings, but they still became the fastest-selling Switch games worldwide. Many on the RPGamer staff certainly flocked to these games, wanting to journey through the United Kingdom-inspired Galar region to encounter Pokémon both old, new, and old-with-a-new-form. Sword and Shield introduce several changes such as Gym Challenges as opposed to the usual Gym battles, the sprawling Wild Area, Dynamaxing, and Pokémon Camp, but it's still the tried and true Pokémon formula. The eighth-generation games aren't perfect by any stretch of the imagination, but they're still solid enough entries to make us want to at least try them.
Most Completed

Fire Emblem: Three Houses

2019 brought the Nintendo Switch its installment of the popular tactical role-playing game in the form of Fire Emblem: Three Houses and, despite a close challenge from Pokémon, it is not strange to see this game winning the Most Completed category this year. It has been quite some time since we last saw the series on a home console and it felt like a return to form. If one takes into account the high level of replayability, with four available story routes, there's an argument it was completed even more times than our voting results indicated. The revival of the Fire Emblem series has been one of the success stories of the last few years, and that shows in Fire Emblem: Three Houses coming away with our Most Completed Award for this year.
by Joshua Carpenter, Erik van Asselt, and Cassandra Ramos